Liz's tropical beauty bombs
These beauty bombs provide an instant hit of summer, whatever the weather. Packed with skin-saving nutrients, they're an easy healthy snack to give you a radiant glow from the inside out. Flavoured with the natural sweetness of dried apricots and mango, this low-sugar treat is ideal when you're in need of that something sweet.
Almonds are an excellent skin-boosting food. Just one handful of almonds can provide almost 50% of our recommended daily dose of vitamin E. This is perfect for keeping skin glowing and hair healthy.
What's more, these beauty bombs require no cooking and very little effort. Make a batch to last you a couple of days – if you can resist!
Discover more skin-friendly recipes
T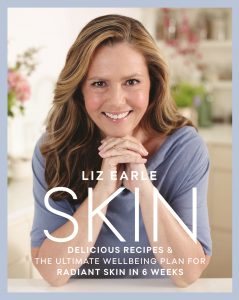 his recipe is taken from Liz's bestselling book, Skin. Skin features a six-week programme to nourish your skin from the inside out. Each week focuses on a different aspect of skincare, from detox and exfoliation, cleansing and healing, to nourishing, balance and, finally, radiance and maintenance. It encourages you to incorporate new practices into your skincare routine such as body brushing and meditation, as well as guiding you through a make-up detox, making your own scrubs and masks and problem-solving for specific skin conditions.
Order Skin by Liz Earle
More beauty bomb recipes
Ingredients
75g dried apricots, roughly chopped
25g coconut flakes
25g unsweetened dry mango, roughly chopped
25g ground almonds
25g whole almonds
1/2cm slice fresh root ginger, peeled and grated
Method
Put the dried apricots, dried mango, ground almonds, coconut flakes, whole almonds and ginger into a food processor.
Turn the food processor on to high to blend all the ingredients together. Stop it every now and then and push the mixture down with a spatula to make sure everything is evenly combined
Tip the combined mixture into a bowl or on to a board and divide it into eight to ten evenly sized pieces. Roll each piece into a ball, then transfer to a small airtight container to store.