Liz's savoury beauty bombs
These delicious savoury snacks are a great pick-me-up in the afternoon when you may be tempted to reach for a handful of crisps. Containing only 90 calories per bomb, they are a satisfying snack that provide the skin with a burst of beauty-boosting nutrients.
T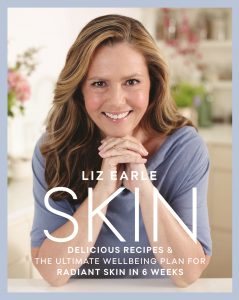 his recipe is taken from Liz's bestselling book, 'Skin', which is full of delicious recipe plans and the ultimate wellbeing plan for radiant skin in 6 weeks. It can be bought here.
Ingredients
50g chickpeas, drained
50g walnuts
50g jumbo or rolled oats
50g peled and grated carrot
10g parsley
Good pinch chilli flakes (optional)
1 egg
2 tbsp sesame seeds
Sea salt and freshly ground black pepper
Method
Preheat the oven to 200°C/400°F/Gas mark 6.
Put the chickpeas, walnuts, oats, carrot and parsley in a food processor and whizz to blend everything together Season well and add the chilli flakes. Whizz again to combine, then taste to adjust the seasoning.
Add the egg and blend again to mix the egg into other ingredients. Spoon the mixture into a bowl and divide into ten equal portions, each around 25g, and roll them into balls. Spread the sesame seeds on a plate and roll each ball in them.
Space the balls well apart on a baking tray and bake for 15 minutes. Allow to cool, then enjoy. They'll keep for up to 3 days in an airtight container in the fridge, or wrap in cling film, store in an airtight container and freeze for up to 2 weeks.