The best immunity supplements to help fight off a cold
Coughs, colds and other bugs are often rife in colder months and we might find ourselves searching for the best immunity supplements to bolster our defenses.
But, why are we more likely to get ill at this time of year? Well, spending more time indoors means illnesses are spread between us more easily. We also get less vitamin D from the sunshine, and this helpful nutrient plays an important role in supporting our immunity. Other vitamins and minerals that are beneficial for a healthy immune system include zinc, selenium and vitamin C.
And no, you can't catch a cold from being cold – that's a myth! Research says that flu becomes much more prevalent in winter months as it seems to favour cold conditions for transmission.
Here, we share some of our favourite products for supporting immunity during cold and flu season.
Note, these products can't won't work miracles, but they can help you to stay well with all the right ingredients. Our team has also secured exclusive discounts on these products.
Our pick of the best immunity supplements to help fight off a cold
The Naked Pharmacy Immune Hero – £25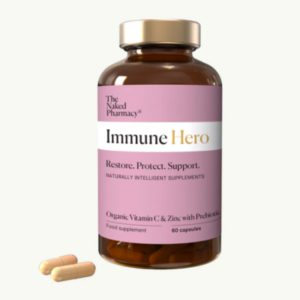 The Naked Pharmacy has formulated its Immune Hero supplement with nutrient-packed amla fruit extract, holy basil and mushrooms to keep you feeling well through winter and beyond.
Teeming with vitamin C, this supplement also contains zinc and an abundance of bioactive compounds.
Immune Hero can help to enhance immunity by stimulating the production and function of white blood cells, which are crucial for fighting off infections.
Not only that, it also helps to support skin health, promote collagen formation, reduce tiredness and support your metabolism.
Buy The Naked Pharmacy Immune Hero – use LIZLOVES for 20% off
Leapfrog IMMUNE – £34.99
If you're starting to feel like you're coming down with the lurgy, Leapfrog IMMUNE may be able to help. Taken at the first sign of a cold or virus, this supplement can help support your body fight off the bug.
That's because it uses lactoferrin, a natural anti-viral, anti-bacterial and anti-inflammatory iron-binding protein found in our body that supports the immune system and gut microflora.
When we're stressed, lactoferrin levels become depleted quicker when we're stressed or run-down. IMMUNE helps to replenish lactoferrin and tops up our vitamin C and zinc, too.
Buy Leapfrog IMMUNE – use LIZLOVES to save 10%
Bimuno Immunity – from £36.99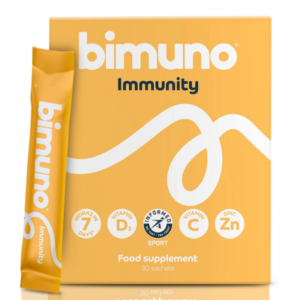 Bimuno® Immunity is a food supplement that has been scientifically formulated to help bolster the immune system and gut health.
As 70% of our immune system is located in the gut, the supplement contains Bimuno® Galactooligosaccharides to feed and stimulate the growth of good gut bugs, helping them thrive.
It also contains 100% of the recommended daily intake of vitamins C and D3, plus zinc, to help support the immune system.
You can easily incorporate the taste-free food supplement into your routine by adding into both hot and cold food and drink. Simply stir into your morning smoothie or oats.
Buy Bimuno Immunity – save up to 29% when subscribing through our exclusive link here
Youth & Earth Liposomal Vitamin C – £34.99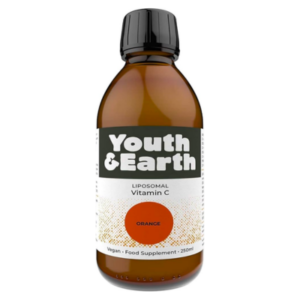 Liposomal supplements can enhance absorption and improve bioavailability to ensure they're reaching the bloodstream intact.
Youth & Earth's Liposomal Vitamin C supplement is said to be six times more powerful than a standard vitamin C supplement, helping to support your immune health.
It also contains an abundance of antioxidants, which help protect the body's cells against harmful free radicals and support the immune system.
Simply take two teaspoons of the orange-flavoured liquid supplement every day.
Buy Youth & Earth Liposomal Vitamin C – use LIZLOVES for 20% off
Phyto Nectars I Am Resilient – £14.95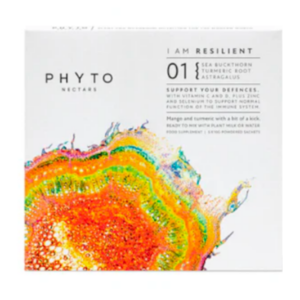 Nothing says winter more than a cosy, hot drink.
Not only does I Am Resilient from Phyto Nectars taste delicious, but it can also help to support defenses with ingredients that provide a boost of vitamin C and D, zinc and selenium.
It also contains sea buckthorn, fermented turmeric root, chaga mushroom, astragalus root and mango.
Simply mix the powder into a paste, top up with warmed milk and enjoy.
Buy Phyto Nectars I Am Resilient – use LIZLOVES for 20% off
What else can we do?
Eating a well-balanced, colourful diet can ensure we're getting plenty of vitamins and minerals in our diet to support our immune system.
A lack of good quality sleep and heightened stress levels can also impact our immune system, so it is important to keep these under control.
Maintaining a healthy weight, avoiding excessive alcohol consumption, and making sure we exercise regularly can all benefit our immunity, too.
For more tips from Liz, watch the video below:
Read more features like this