5 winter skincare tips for happy, healthy skin all year round
Just like we transition our wardrobe as the seasons change, it's important to make tweaks to our winter skincare routine too.
Central heating indoors and biting temperatures outside can really take a toll on our complexions, and we may experience extra dryness during the colder months as a result.
Here, we share some simple winter skincare tips and tweaks you can make to your routine to ensure your complexion stays happy and healthy all year round.
Top tips for winter skincare
Moisturise moisturise moisturise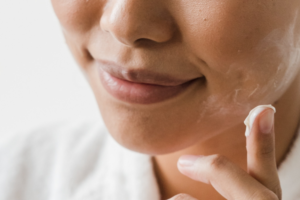 Central heating and the temptation to turn up the thermostat in your morning shower can cause extra dryness and leave your skin feeling uncomfortable.
It's time to swap out your lighter moisturiser in favour of something a little richer, both for your face and body.
Look for hydrating ingredients, such as hyaluronic acid, to lock in moisture – Liz and the team love this option from Beauty Pie to keep skin feeling plump and moisturised (use the code LIZLOVES for £10 off your first month's membership).
Applying a second layer of moisturiser can also help to counter any extra dryness you may be experiencing.
Remember that drinking plenty of water applies in winter as well as summer, too. Ensure you're hydrating from within to keep your skin happy and healthy.
You still need to use SPF
Just because summer is long gone doesn't mean the sun's UV rays can't damage our skin during winter.
Sun protection should always be the final step in your winter skincare routine (and all year round, too).
We love Supergoop's Glowscreen SPF30 (£15) for providing sun protection, plus added glowiness to counter any winter dullness in your skin.
Fight winter dullness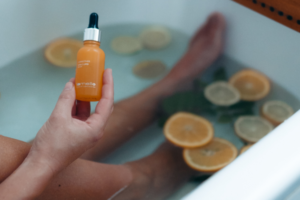 Our complexions may be lacking a certain glow during winter. An effective vitamin C serum can help to brighten the skin and fight any winter dullness.
Vitamin C is somewhat of a skincare powerhouse. Not only can it help to brighten, but its benefits also include hydration, protection against damaging free radicals and evening out skin tone making it an excellent winter skincare choice.
By Sarah London's Vitamin C Booster (£19 – save 20% using the LIZLOVES code at checkout) is designed for sensitive complexions for added radiance.
Lip love
Chapped lips often become more common during winter.
Counter this by gently rubbing a damp toothbrush over your lips as this can help to slough away any dead skin. Then slather on a nourishing lip balm to protect your pout.
Glossier's Balm Dotcom (£10) is packed with antioxidants and natural emollients to nourish dry, chafed skin.
Adjust your base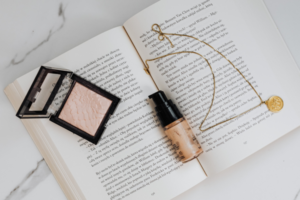 If your skin is lacking a glow during winter, opting for an illuminating foundation can help add some additional radiance. Delilah's Time Frame Future Resist Foundation is a go-to for mature skin (£36, use LIZLOVES for 20% off at checkout).
The foundation has a light and buildable finish, which blends easily for a  flawless and luminous coverage.
Alternatively, if you don't want to splash out on a new foundation, you can try Liz's trick for radiant skin with products you already have in your makeup bag. Simply mix a pump of your foundation with a pump of liquid highlighter and a dab of moisturiser to create your very own dewy, illuminating foundation.
Read more features like this