The best skincare for oily skin
It can be tricky to know the best skincare for oily skin.
Oily skin presents a number of challenges. From breakouts and a shiny complexion to makeup sliding off halfway through the day, it's fair to say oily skin can be something of a nuisance.
Here, we explain how best to care for oily skin and share our top product picks to add to your routine.
The best skincare for oily skin
What causes oily skin?
We all have oil in our skin. Our skin contains sebaceous glands that secrete an oily substance called sebum. Sebum works to keep skin feeling hydrated and healthy. Some people, however, produce more sebum than others, leading to oily skin.
There are a number of reasons as to why your skin may be more oily than others. Hormones and genetics can sometimes be to blame, and even the weather can play a role. For instance, skin can tend to be more oily in summer, or for those who live in hot places.
Not only that, our skincare routine can have an impact on how much oil our skin produces. Washing or exfoliating skin too often to get rid of oil can actually have the opposite effect. Doing so can strip away too much oil from our skin, meaning our sebaceous glands produce even more to compensate.
Helpful ingredients
Retinol – retinol can help to accelerate cell turnover, helping to refine the appearance of fine lines and texture.
Clay – this can help with absorbing oil, giving skin a more matte appearance.
Niacinamide – niacinamide is a calming ingredient that helps to soothe the skin while helping to regulate the production of sebum.
Salicylic acid – a gentle ingredient that can prevent drying out the skin. It can also help to reduce and regulate sebum.
Our top product picks for oily skin
Cleansers
Cleansing can be really helpful for oily skin, so aim to cleanse both morning and night. Use a gentle cleanser so as not to overly dry the skin, and avoid a double cleanse for the same reason.
Garnier Purifying Micellar Jelly Water with Charcoal & Salicylic Acid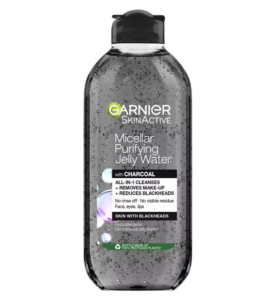 This gentle formula glides over skin, helping to remove makeup, dirt and impurities. Salicylic acid can be particularly helpful for oily skin as it helps to remove makeup residue without drying out the skin.
The Inkey List Salicylic Acid Cleanser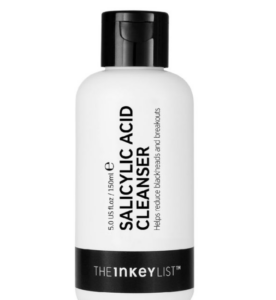 This non-drying, lightly foaming cleanser contains 2% salicylic acid and zinc, which work together to help with oil-control and to promote a more even looking complexion.
Liz Earle Cleanse & Polish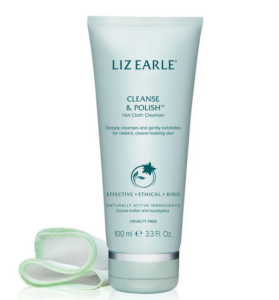 Used alongside a pure cotton cloth, this cleanser gently exfoliates skin, while providing a deep cleanse. Suitable for all skin types, it helps to leave skin feeling clean, balanced and clear.
ishga Marine Cleansing Balm
With a powerful combination of skin antioxidants, vitamins and minerals, this balm works to melt away makeup, stress and pollution, leaving skin feeling wonderfully soothe and refreshed.
Buy now (RRP £40 – use LIZLOVES for 15% off)
Moisturisers
While it can be tempting to skip moisturiser altogether with oily skin, it can actually help to balance the skin. Opt for lightweight, oil-free creams that sink into the skin quickly to help skin stay hydrated without blocking pores.
BLUR London Cloudskin Moisturiser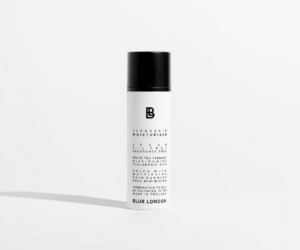 This light, non-comedogenic moisturiser helps to hydrate and balance skin. Made in England, this moisturiser is pH-balanced and made to strengthen the skin's natural protective barrier, while boosting hydration and minimising the appearance of fine lines and large pores.
Paula's Choice Clear Oil-Free Moisturiser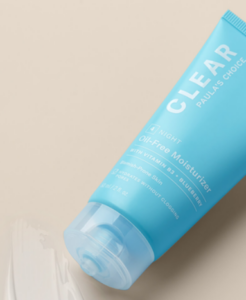 Ideal as a night cream, this formulation is perfect for oily skin, helping to deliver moisture without clogging pores or making breakouts worse.
Glossier Priming Moisturiser Balance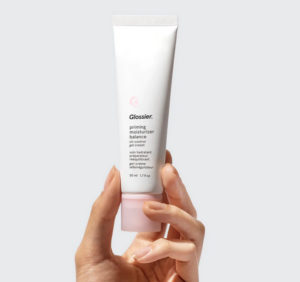 Developed with oily skin in mind, this lightweight cream absorbs quickly, keeping skin hydrated yet shine-free. The addition of niacinamide also help to improve the look of pores and uneven skin tone.
Beauty Pie Daily Moisture lotion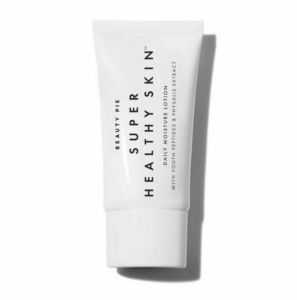 This light, everyday moisture lotion helps to give skin a boost, while helping to fight inflammation while anti-aging peptides help to support youthful-looking skin.
Buy now (RRP £35 – save £10 off your first month's subscription with the code LIZLOVES)
Read more articles like this
All prices correct at time of publication. If you make a purchase through any of the links above, we may receive a small revenue. Read our affiliate policy here.