9 best rosacea makeup products
Scouring the net for makeup for rosacea? Rosacea is an extremely common skin condition that can cause facial redness, flushing, dry skin, sore eyelids, spots and skin thickening.
It's thought to affect 1 in 10 people in the UK, and women and people with fairer skin or who blush easily are more likely to develop the skin condition, although men are believed to experience more severe symptoms. Those with darker skin tones are also prone to rosacea, but it is often misdiagnosed.
We don't know the exact cause, but some triggers can often make rosacea symptoms worse, such as alcohol, spicy foods, cheese, caffeine and even exercise. Perimenopause and the menopause may also contribute to rosacea.
While it isn't curable, there are a number of rosacea treatments that can help. This includes prescription gels, creams and antibiotics. There are also plenty of rosacea skincare products that can help to soothe redness with calming ingredients.
When choosing your beauty products, be sure to avoid ones that contain often irritating ingredients, such as fragrance and alcohol. Instead, opt for ones that have gentle, cooling and anti-inflammatory ingredients to minimise irritation. It's also worth patch testing any new products before applying all over to ensure your skin agrees.
Best makeup for rosacea
Here, we share nine top-rated makeup products for rosacea and skincare to suit all budgets, aimed at covering up redness and spots, and tackling other rosacea symptoms.
Applying green-hued makeup may feel a little daunting, but the colour can actually help to counter any redness in the skin.
If you're looking for purse-friendly rosacea makeup, L'Oreal Paris' C'est Magic Ultra-lightweight CC Cream contains green-toned mineral pigments, which blend seamlessly to help neutralise redness in the skin. It's enriched with fig extracts and the formula provides hydration for up to 24 hours.
The product has amassed scores of five-star reviews from shoppers who have heaped on the praise for its redness covering credentials. Wear alone, or underneath foundation or concealer for additional coverage.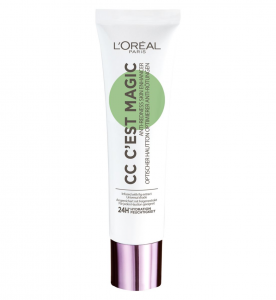 Bye Bye Redness promises to deliver exactly what it says on the tin. Developed by dermatologists, the makeup/skincare cream hybrid calms your complexion, while also providing long-wearing, colour-correcting coverage.
It's rich in anti-ageing peptides, making it ideal for more mature skin. It contains soothing colloidal oatmeal, aloe, avocado and hydrolysed collagen to help camouflage rosacea, broken capillaries, blemishes and more.
This highly-rated tinted neutralising cream is also versatile. You can wear it alone or under your makeup if you'd prefer more coverage.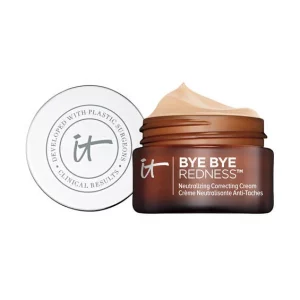 Developed for hypersensitive and redness-prone skin, Rosalique's Miracle Formula provides an instant concealing effect with its unique micro-encapsulated technology.
It contains redness-reducing, clinically-proven ingredients α-bisabolol, aeolite, provitamin B5, urea and shea butter. The product is also SPF50 to help protect your skin from the sunshine, which can often be another trigger for a flushing flare-up.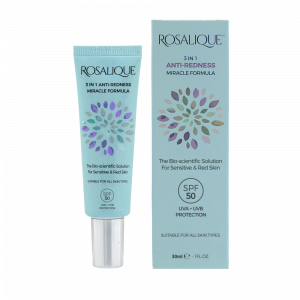 Beauty Pie describes its highly rated Extreme Relief Cica Moisture Cream as a 'cashmere blanket for your face'. Dreamy.
The biomimetic ceramide-gel Cica moisture cream delivers extreme relief for highly sensitive, dry and rosacea-prone skin types.
It's teeming with ingredients that rosacea-prone skin will sap up, like Synurus palmatopinnatifidu, a Japanese grass extract with powerful skin-soothing and anti-inflammatory properties. It also contains madecassoside extract, another potent agent with antioxidant and anti-inflammatory properties that can help to soothe irritated skin.
Meanwhile, a ceramide gel matrix supports the skin's barrier function for long-lasting hydration. Betaine, derived from sugar beet, gives smoother, plumper looking skin.
Be sure to use the LIZLOVES code at checkout to save £10 on a Beauty Pie subscription.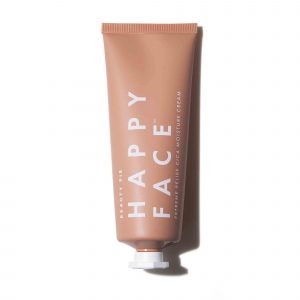 Another green-hued product: this budget option from Makeup Academy can help to reduce and conceal imperfections and neutralise redness, and acne scars. Apply over areas of redness before using concealer and foundation to create a flawless base.
It comes in two other colour-correcting shades, like peach, which can help with other skin concerns such as dark circles.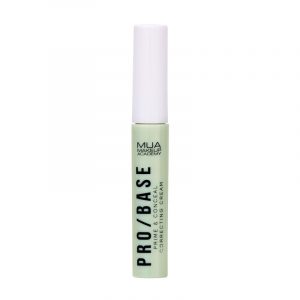 FaceTheory's Colloidal-C Anti-Redness Toner is formulated with actives to help reduce skin redness.
This toner contains plenty of soothing and anti-inflammatory ingredients, such as colloidal oatmeal, vitamin C, botanical liquorice and aloe vera to combat other side effects of rosacea, like pustules.
Botanical liquorice extract is a potent antioxidant with anti-inflammatory properties. Colloidal oatmeal has a high percentage of beta-glucan, a polysaccharide that soothes skin and can promote wound healing.
The skincare brand's toners are also alcohol-free unlike other options on the high street. This makes them a great option for rosacea sufferers.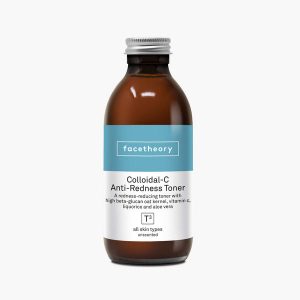 Formulated with applied colour science technology, Clinique's Redness Solutions Pressed Powder's yellow tinge becomes invisible when applied for long-wear coverage to counter rosacea redness.
The formula contains antioxidants, which can help protect skin from external aggressors, and also helps to calm visible redness and broken capillaries.
Part of Clinique's Redness Solutions range, the pressed powder has accumulated plenty of rave reviews for covering up rosacea symptoms. Other products in the collection include the Daily Relief Cream, Makeup SP15, Soothing Cleanser and the Daily Protective Base SP15.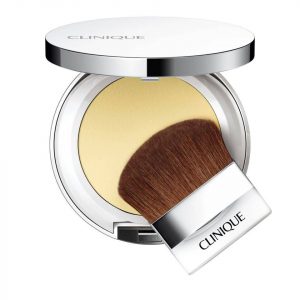 Clinically proven to reveal healthier looking skin and reduce the appearance of redness, No.7's Cica-Rescue Skin Paste is a restorative overnight treatment. It can help create a skin perfecting veil to boost recovery as you sleep.
Straddling the line somewhere between a mask and treatment, the paste has been designed to be used two to three times a week as the last stage in your evening skincare routine.
Centella asiatica (CICA), also known as 'tiger grass', has been recognised for centuries for its calming properties. Bisabolol is another calming ingredient included in the formula.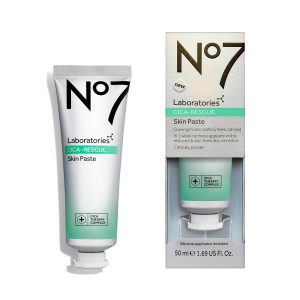 Estée Lauder's Double Wear foundations are cult classics for good reason.
With a huge shade range to suit most skin tones, the SPF 10 full-coverage foundation is non-comedogenic, and free of oil, fragrance, and parabens. It's a must-have if you struggle with redness and rosacea.
We'll be honest in that it's not the cheapest option out there. But, according to the glowing reviews, the bottle should last you a fair while.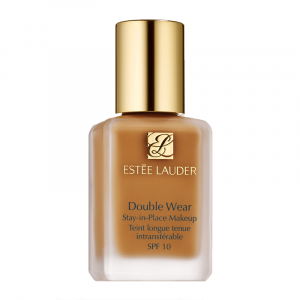 Read more articles like this