8 best products to improve your nail health
Dry, brittle or yellowing nails? Whatever condition your talons are in, know that there are a number of products to improve nail health.
Yellowing nails can be caused by certain colour nail polishes, gels or acrylics, or smoking. But they can also be a sign of a fungal infection or certain vitamin or mineral deficiencies, especially if new nail growth continues to be yellow.
Brittle nails are common with age and with general wear and tear. But low zinc and iron as well as thyroid issues can also cause nails to become brittle.
Ridges in your nails can be caused by trauma as well as occurring naturally with age. Some ridges can be gently buffed out with a buffing block. But ridges may also be a sign of vitamin and mineral deficiencies so these are best addressed rather than buffing out.
From glass nail files and top-rated nail oils to nail gummies and cuticle lotions, scroll on for our pick of the best products for your nails.
Our pick of the best products to improve your nail health
Glass or crystal nail files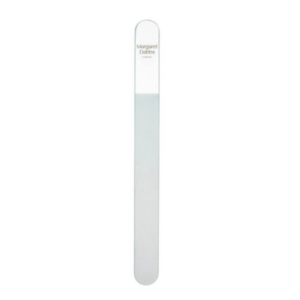 A glass or crystal nail file can be helpful to shape your nails and keep them strong.
Unlike traditional emery boards or disposable nail files, they don't tend to wear out or damage the nails.
We love Margaret Dabbs' Crystal Nail File (£16).
Whitening
If you're trying to disguise yellow nails or to simply want to whiten them up, a white nail pencil can clean up the colour without the need for any polish.
Simply apply on the underside of your nail tips to give the effect of a clean,white french manicure in just a few minutes – no drying required.
KIKO Milano French Manicure White Pencil (£3.99) is a great option here.
Supplements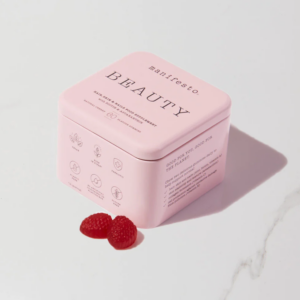 If you want to give your nails (plus hair and skin) a boost, Manifesto Beauty Gummies (£35) are teeming with vitamins and minerals to do just that.
The gummies contain biotin which can help to support nail health, resulting in stronger, less brittle nails.
Use LIZLOVES to save 15% off your order at Manifesto.
Ingenious Beauty Collagen (£48) may also give your nail health a helping hand. The clinically-tested collagen capsules help to revive damaged nails, strengthen future growth and help to smooth brittleness.
You can use the LIZLOVES affiliate discount code to save 15% at Ingenious.
Treatments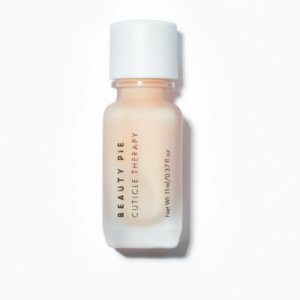 If your nails are in need of a moisture boost, Protein Formula 3 For Nails (£14.95) contains a rich concentration of AHAs and panthenol to help hydrate and increase nail flexibility, protecting brittle nails against breakage.
Beauty Pie's Cuticle Therapy (from £7.50) with olive, sweet almond and bakuchiol, is full of all the right ingredients to bring dull, weak, and dry nails back to life. You can use the LIZLOVES code to save £10 off your Beauty Pie membership.
Dior's Creme Abricot Nail Creme (£27) helps promote nail growth, improve nail resistance and soften your cuticles, leaving your manicure looking gorgeous. Simply apply in the evening and allow to penetrate overnight.
Read more articles like this
All prices correct at time of publication. If you make a purchase through any of the links above, we may receive a small revenue. Read our affiliate policy here.