Best morning skincare routine in your 50s
When it comes to the best 50s skincare, it makes sense to adapt our routine to better cope with any changes we may be experiencing.
The average age women enter menopause is 51 in the UK, which may mean our skin feels even drier than it did in our 30s and 40s as oestrogen levels plummet. Picking ingredients that are non-drying, and protect our skin barrier are a good choice at this time. Our skin may feel more dull and less radiant, and we may be struggling with pigmentation.
Collagen production slows down further as a result of the menopause too, meaning that wrinkles and lines become more prominent. Look for extra hydrating ingredients such as glycerin, peptides, ceramides and hyaluronic acid to plump out fine lines.
Scroll on for our pick of the best products for a morning skincare routine in your 50s.
You don't need every skincare step here. Pick from the categories you do like to include in your routine, although we'd always suggest a cleanser and moisturiser as your basics, plus an SPF for the daytime.
A morning skincare routine for your 50s
Best morning cleanser in your 50s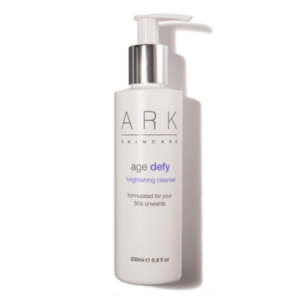 Cleansing should be the first step in your morning skincare routine to refresh your complexion and clear any grime that may have built up overnight.
Creamy cleansers over foaming ones are often the best bet for mature skin in its 50s. That's because they're less likely to leave the skin feeling stripped, which can leave your complexion feeling drier than ever.
ARK Skincare has developed its Age Defy Brightening Cleanser (£26) with 50-year-old skin and over in mind. The rich cleansing cream both brightens and gently removes debris and impurities from the complexion.
As mature skin tends to be more sensitive, Avène Tolerance Extremely Gentle Cleanser for Sensitive Skin (£14.50) is an effective yet gentle option with its anti-irritation texture. Formulated for hypersensitive complexions, the cleanser whisks away dirt and won't leave skin feeling dry.
 Best morning serum in your 50s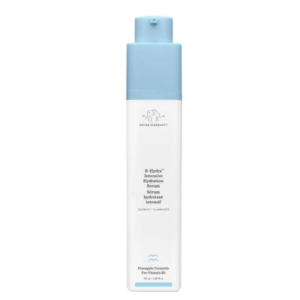 If you want to drench your skin in extra hydration, a moisture-boosting serum can help.
We love Drunk Elephant's B-Hydra Intensive Hydration Serum (£43). The gel formula attracts and holds moisture, helping to improve your skin's barrier function to leave it looking healthy and illuminated.
Vitamin C and vitamin E are also effective ingredients for skin in its 50s.
By Sarah's Vitamin C + E Daily Booster serum (£19) helps to brighten dull skin, without any irritating ingredients. Vitamin C offers protection against free radical damage, while the vitamin E soothes dry skin.
The serum helps to promote collagen production to keep things plump, while also improving the appearance of dark spots and pigmentation. Plus, you can use the LIZLOVES affiliate discount code to save 20% at By Sarah London.
Best morning eye cream in your 50s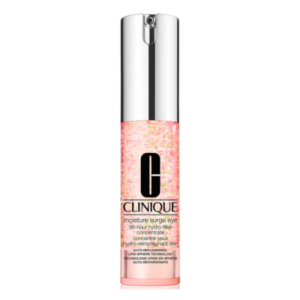 An eye cream can add extra moisture to dry skin and boost the eye area, especially if you're noticing more fine lines and wrinkles in this area.
Clinique Moisture Surge Eye 96 Hour Hydro Filler Concentrate (£31) helps to replenish moisture in order to create a crease-plumping effect to reduce the appearance of fine lines, wrinkles and dryness.
Caudalie Premier Cru The Eye Cream (£51) nourishes and hydrates skin around the eye area, to smooth crow's feet, reduce puffiness and brighten any dark circles. You can also use it to soften lip lines. We love a multi-tasking product!
Best morning moisturiser in your 50s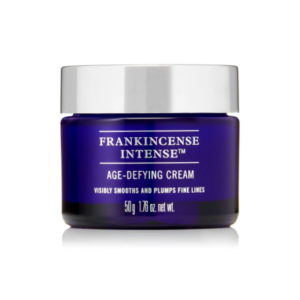 Lock in hydration with a rich, nourishing moisturiser. While we might have been worried that these kinds of formulas would break us out in our 20s and 30s, that's something we're less likely to experience in our 50s.
Don't be mistaken by its no-frills packaging. Approved by dermatologists, CeraVe's rich and nurturing Moisturising Cream (£5) provides a surge of hydration to dry and sensitive skin. With three essential ceramides and hyaluronic acid to strengthen the skin barrier, it's an ideal choice for skin in its 50s.
Looking to splurge? Neal's Yard Remedies' Frankincense Intense Age Defying Cream (£65) helps to plump and smooth fine lines with a 3-peptide complex. Gardenia stem cells and sodium hyaluronate enhance skin plumpness, while cocoa butter and macadamia, baobab and argan oils keep skin moisturised for up to 24 hours.
Use the LIZLOVES affiliate discount code to save 15% at Neal's Yard Remedies.
Best SPF in your 50s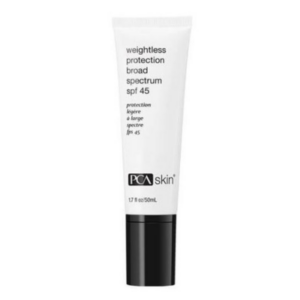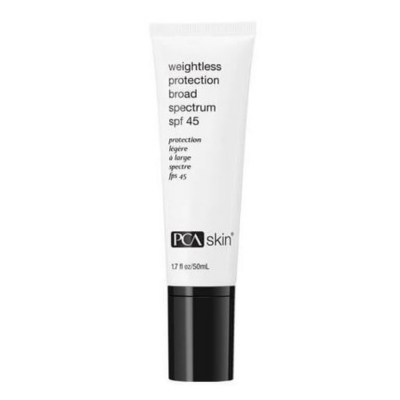 The final step in your skincare routine in your 50s (and at any other age) should be an SPF.
Beauty Pie's Super Healthy Skin Featherlight UVA/UVB SPF 50 Sunscreen and Primer (£13.50) is a two-in-one primer and SPF, protecting skin from harmful UV rays while prepping for makeup application. The formula contains Vita Grape Extract to help rehydrate a dry complexion.
You can use the LIZLOVES code to save £10 on your Beauty Pie membership.
Recommended to Liz by a dermatologist, PCA Skin's Weightless Protection Broad Spectrum SPF 45 (£42) protects skin in a light finish and can be easily worn under makeup. It also comes recommended by the Skin Cancer Foundation.
Read more features like this