The best eyebrow products for beautiful brows
The benefits of a well-groomed brow are quite extraordinary. They add definition and structure to the face while also helping to lift and frame our eyes. Here, makeup artist, Hannah Martin, reaveals her go-to eyebrow products for grooming, tweezing and defining your brows.
Hannah's favourite eyebrow products
Tweezerman Classic Slant Tweezer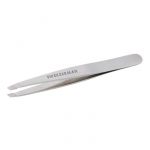 When it comes to shaping my brows, I'm usually a fan of threading but haven't had a treatment since 2019. I've managed to maintain my shape during the pandemic by tweezing, and having a good pair of tweezers makes all the difference. Tweezerman tweezers are precise and sharp, which makes the process quick and painless (grasp the hair as close to the root as possible and pull out in the direction of its growth). This precision also means we're less likely to accidentally pull out hairs we'd rather hang on to.
What's key with brows is to know when to stop: overplucking is easy to do but takes ages to correct, so always tweeze in good light with equal light on either side of your face. A mirror placed directly in front of a window is ideal, as wall-mounted mirrors with light coming from a window to one side of you can make brows look uneven when they're not.
Pears Transparent Soap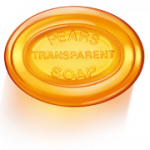 Yes, that's right! Pears soap or any clear soap bar can work wonders for holding unruly brows in place. Simply spritz your soap with a setting spray (you can't beat Urban Decay All Nighter), then scroll a clean mascara wand or spoolie into the damp surface before brushing your brows into place. Leave to dry for a few moments before applying any powder or pomade to fill them in.
Brow gel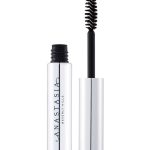 If you're tight on time and want a quick fix for your brows, then opt for a gel. Ever-so-easy to apply, gels can hold your brows in place for the day and add a little colour and definition for a polished look that isn't too bold. The Nudestix Brow Boost + Set Gel is a great all-rounder, and I'd recommend the Anastasia Beverly Hills Clear Brow Gel for those who don't want any added colour. HD Brows Brow Glue works a treat for more coarse brow hair.
Bobbi Brown Brow Kit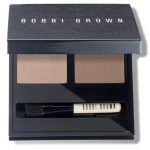 If you're a brow first-timer, I'd recommend opting for a powder as these create the softest, most natural look. If you've tried a brow pencil in the past you'll know these can look and feel a little strong. Powders are much more forgiving: you simply want to create a shadow behind the hairs for added volume and definition.
Choose a shade that talks to both your hair and brow colour, and go a touch lighter if you're concerned about an overly strong appearance. I've long relied on these powders from Bobbi Brown, and use a slim, angled brow brush to gently draw through the brows, always following the direction of the hairs' growth. This creates a more realistic look, rather than drawing straight lines across the top and bottom of the brows.
Anastasia Beverly Hills Dipbrow Pomade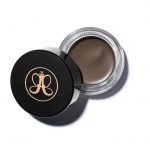 This is a product for those that feel quite confident filling in their brows (it's very easy to overdo it!), but it's become an absolute staple in my kit. The pomade texture is brilliant for drawing very fine, hair-like strokes in any areas of the brow that might be a bit sparse. The heads of both my brows are thinning, so I tend to draw in a few tiny, imperceptible lines that you'd never know weren't real hairs.
Subscribe for more wellbeing wisdom
Catch up with Hannah Martin in her column in Liz Earle Wellbeing Magazine. Each issue, Hannah reveals her must-have products and go-to techniques for creating gorgeous makeup looks at home. Plus, you'll also find each issue packed with tried-and-trusted recipes, inspirational ideas and simple ways to bring out the very best in you. Wellbeing wisdom you can trust is at the heart of all we do.
Subscribe to Liz Earle Wellbeing Magazine
Read more articles like this