5 must-have lip products
Looking for the best lip products? Leading makeup artist and regular Liz Earle Wellbeing columnist Hannah Martin is here to help!
From buttery balms to long-wearing liners, Hannah share five of the best lip products that she simply couldn't be without.
Hannah's best lip products
Bobbi Brown Cosmetics Lip Balm SPF 15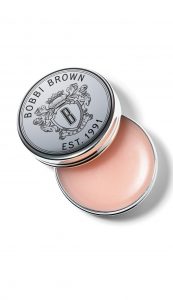 Lip balm is such an unsung skincare and makeup hero. When lips are dry, cracked and uncomfortable, it's difficult to pull off a lip colour with confidence.
It's important to strike a balance between protection and hydration when shopping for a lip balm. If a product is too creamy, lips can become overly reliant on that hydration and, while they may feel soft and supple, they're not necessarily protected from the elements.
If the balm is too waxy, the lips will be perfectly protected but the delicate skin isn't then getting the hydration it needs.
Bobbi Brown Lip Balm is a true all-rounder, packed with olive oil, avocado oil, aloe vera, beeswax and SPF 15.
Nair Hair Remover Brush On Cream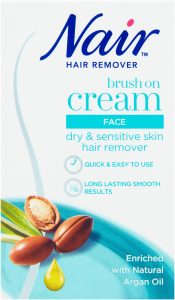 When working on a beauty shoot, a lot of time goes into making sure lips look their best before applying any colour. This includes buffing, exfoliating, moisturising and even hair removal.
I have a fair amount of peach fuzz on my face (a common side effect of PCOS). Before I film a makeup tutorial or an episode of 10 Years Younger, I likewise take a few minutes to remove my top lip hair, so makeup sits more smoothly.
I apply a thin layer of the Nair cream, leave for just three minutes and then rinse with lukewarm water. It's essential to do a patch test before using a hair removal cream. Never leave it on for longer than the stated time either.
I recommend doing it before bed so you can leave skin to recover makeup-free overnight.
Buy Nair Hair Remover Brush On Cream
Max Factor Colour Elixir Lip Pencil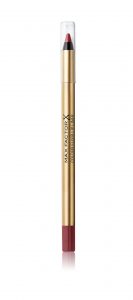 I use lip pencils in lots of different ways. I'll often apply pencil on its own to define my lips, or wear with a little Clarins Natural Lip Perfector for a natural everyday look.
Sometimes I'll use lip pencil as a base stain (filling in the lips entirely) before applying my lip colour, or I may go in with lip pencil to perfect the lip edge once lipstick has been applied. Either way, if you're wanting to perfect your pout, then your makeup bag needs a lip pencil.
There are thousands to choose from but I recommend finding one that's fairly close to your natural lip colour, rather than having multiple pencils to match each lipstick in your collection.
The Max Factor Colour Elixir Lip Liner pencils come in a brilliant range of shades, with a super-smooth, long-wearing formula.
Buy Max Factor Colour Elixir Lip Pencil
Clarins Natural Lip Perfector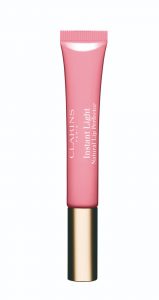 I couldn't possibly write about the best lip products and not mention Clarins Natural Lip Perfector. These deliciously moisturising, delicately tinted lip balms are my absolute favourite. They're pretty worn alone and also make excellent toppers for your favourite lip colour.
Clarins Natural Lip Perfector is ever so easy to apply (you don't even need a mirror), making them perfect for slipping into the pocket of your favourite coat for on-the-go application.
The range has something for everyone, including nudes, pinks and berries.
Buy Clarins Natural Lip Perfector
Charlotte Tilbury Pillow Talk Lipstick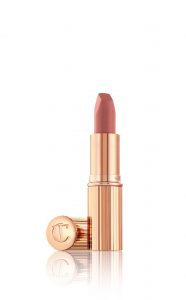 Finding your perfect lipstick is hugely personal. My firm favourite is Charlotte Tilbury's Pillow Talk lipsticks, which come in pinky-nude shades.
Original suits fairer skin tones, Medium looks brilliant on olive-toned skin, and Intense has been designed for deeper, warmer skin tones. Of course, we're free to wear whatever shade we like, but that's the basic rule of thumb. I've found that lips look polished without looking over done.
If you haven't tried it, do go to the Charlotte Tilbury website, where you can virtually try on the lipsticks and find a shade that looks great on you.
Buy Charlotte Tilbury Pillow Talk Lipstick
Read more articles like this