Ep 8: Menopause with Liz Earle
At some point during our lifetime, almost all women are affected by 'The Change', but so many of us know very little about it until we experience it ourselves.
This week on Wellness with Liz Earle, the audio magazine, I'm talking about the menopause, specifically the perimenopause, which happens in our mid-to-late 40's and how we can best prepare to make this as good a time as possible. Listen to the episode below, or you can subscribe to the podcast and download episodes on iTunes or Stitcher.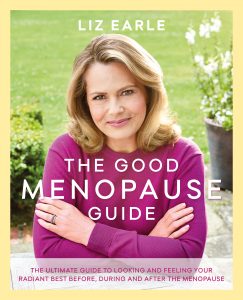 Pre-order your copy of The Good Menopause Guide now for more great tips on how to feel at your best during the perimenopause, menopause and beyond.