Zesty lemon skin brightener
Ingredients
30g ground almonds, or 3 dessertspoonfuls
20g fine oatmeal or wheatgerm
8 tbsp runny honey
Zest of 1 unwaxed lemon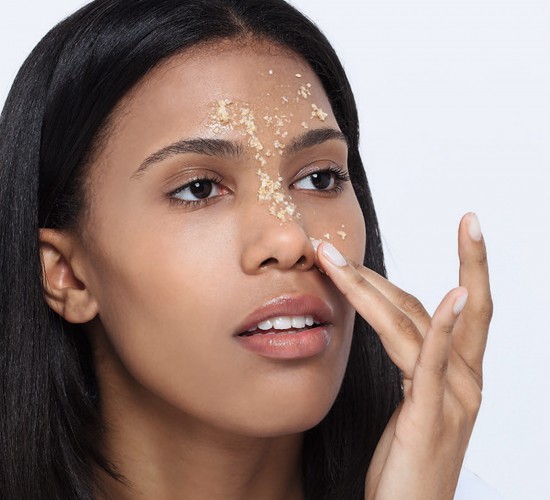 Liz writes:
Treat yourself to a homemade facial with my natural lemon face scrub and massage mask – an instant skin exfoliator and brightener!
There are so many beauty benefits to lemons, many of which are evident in this face scrub. A lemon's zest is where the natural essential oil comes from, which is what gives this scrub its aromatic zing. It is also a form of fruit acid, often found in expensive skin peels and facial exfoliators, and helps to dissolve the dead skin cells that can otherwise leave our skin look drab and grey. Do try to use unwaxed lemons when you can as these aren't coated in the post-harvest chemical waxes which act as a preservative and could irritate the skin.
This scrub also contains almonds, which are a good source of vitamin E, and rubbing them on our skin helps to release their natural oil. Likewise, oatmeal and wheatgerm also contain some vitamin E and are gently exfoliating. Plus – unlike plastic microbeads – they won't clog the water supply when rinsed down the plug. Finally, the honey is both soothing and moisturising, and makes a good skin cleanser. It is especially good for those of us with more mature and sensitive skins.
Method
Place all the ingredients into a bowl and mix well, then transfer into a clean jar. (This makes enough for a small 125ml jar – a little goes a long way!)
To enjoy the face scrub, take a small amount in your fingertips and apply gently to the face avoiding the eye area. If you do get any in your eyes, rinse with plenty of water as lemon zest can sting.
Work in small circles from the nose and out across your cheeks, and then from eyebrows up towards the top of your forehead, then work from your chin along the jawline.
Rinse off with warm water to leave skin silky-soft.
You can also apply to damp skin if easier – try using either in the shower or over a basin as it is a little bit messy!
Note: This exfoliating scrub can also be used as a hand scrub – delicious if you lick your fingers or have a tiny nibble from the spoon! It's also completely yummy if you mix a teaspoon of it with some live natural yoghurt.
To see more of Liz's health, beauty and wellbeing advice featured on ITV's This Morning click here.
Photo taken from SKIN by Liz Earle (Orion)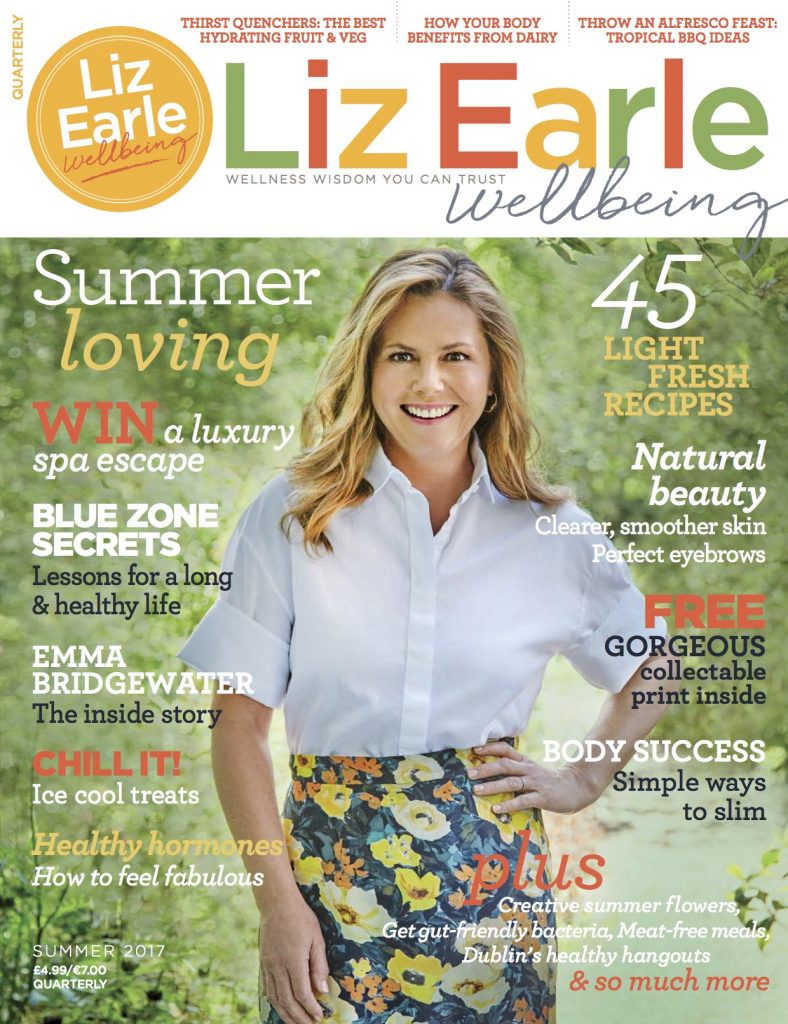 For more health and beauty ideas from Liz Earle Wellbeing, subscribe now digitally or in print (with FREE P&P for UK print subscribers).
Wellbeing Wisdom
Almonds are a good source of vitamin E
Rubbing almonds on your skin helps to release their natural oil
Honey is both soothing and moisturising