Win a luxury spa holiday to Portugal worth £2700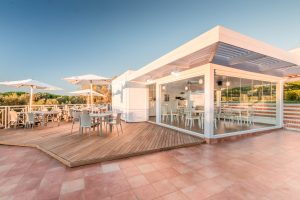 Win a luxury four-night rebalancing spa holiday for two at Longevity Cegonha Country Club – one of Portugal's top wellness retreats.
Nestled in the quiet green hills of Vilamoura protected area in the Algarve's Golden Triangle, the peaceful Longevity Cegonha Country Club is a very special wellbeing destination. With cutting-edge spa facilities, holistic therapies and innovative treatments, it offers a host of packages designed to reboot and recharge, including stress management, fitness bootcamps, mindfulness, detox, weight loss and anti-ageing programmes.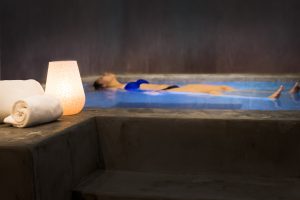 For this competition prize, one lucky winner and a friend will win an incredible four-night stay at Cegonha. As well as full-board accommodation, the pair will get a wellness evaluation, nutrition and wellbeing consultation, reiki, cranial sacral therapy, energetic healing therapy, reflexology, body scrub, relaxing massage, flotation session and an anti-ageing facial. This is accompanied by a detox meal plan or juice fasting diet tailor made just for you.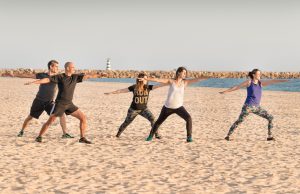 Take advantage of daily Body & Mind group activities (for example, yoga, Pilates, tone & fit, walks, etc.) as part of the Longevity Vitality Plan. There's also full access to all of the hotel's wellness services and facilities, including the outdoor swimming pool, heated external hydro-jet pool, detox and relax wet area circuits (including infrared sauna and Epsom salt room) and tennis courts.
The accommodation itself is comfortable, spacious ad relaxed, staying true to the traditional Portuguese style, with traditional terracotta tiling and a classically stylish design. Suites have the benefit of a beautifully tranquil private terrace or patio, and each room offers Longevity's own gorgeous natural products. Longevityvilamoura.com
COMPETITION PRIZE:  win 4 nights' accommodation for two adults sharing one suite room, mild detoxifying diet or liquid/juice fasting diet – up to five meals a day (liquid/juice fasting diet subject to nutritionist's approval), longevity detox infusion ad detox supplements. Complimentary access to the detox and relax wet area circuit. Complimentary access to the gym. Complimentary access to the Longevity Vitality Plan daily group activities: Body & Mind (yoga, Pilates, stretching, meditation), Body & Fitness (core training, tone & fit, fitball), Sports & Leisure (walks, dance, jogging, bike tour).
To enter the competition, complete the form below to be included in the prize draw. Please note that that there is a limit of one entry per person.
Terms and conditions apply – you can read our terms and conditions below the entry form. You can also read Liz Earle Wellbeing's privacy policy here.
---
Terms and Conditions
This competition is open to everyone except for Liz Earle Wellbeing and Longevity Cegonha Country Club employees and contractors (and their families), their associated companies, agents and anyone directly connected with the organisation, and operators of its brands.
Competition is open to UK and RoI residents aged 18 or over.
Entrants may be contacted by Liz Earle Wellbeing and Longevity Cegonha Country Club in connection with this offer, and will be asked if they wish to opt in to receive marketing communications from Liz Earle Wellbeing and Longevity Cegonha Country Club. We never share marketing data with anyone else and you can unsubscribe at any time.
You can read our privacy policy here.
The winner's details will be shared with Longevity Cegonha Country Club so that they can arrange their prize.
A limit of one entry per person will apply.
No bulk, third party or automated entries are accepted. No responsibility is accepted for any entries that are incomplete, lost or delayed or are unable to be handed in because of any technical fault or other reason.
The start date of the competition is 12pm (GMT) on 1st July and the closing date for entries is 12pm (GMT) on 1st September.
A winner will be selected at random after the competition has closed and will receive a four night stay at Longevity Cegonha Country Club subject to availability, including 

accommodation for two adults sharing one suite room, m

ild detoxifying diet or liquid/juice fasting diet – up to five meals a day (liquid/juice fasting diet subject to nutritionist's approval), l

ongevity detox infusion ad detox supplements. 

Complimentary access to the detox and relax wet area circuit. 

Complimentary access to the gym. 

Complimentary access to the Longevity Vitality Plan daily group activities: 

Body & Mind (yoga, Pilates, stretching, meditation), 

Body & Fitness (core training, tone & fit, fitball), 

Sports & Leisure (walks, dance, jogging, bike tour).

Please note that this offer doesn't include 15th July to 31st August.
Flights & transfers are not included.
The winner may be requested to take part in publicity.
The prize is non-transferable and cannot be used in conjunction with any other offers.
The prize cannot be exchanged for a cash prize and we reserve the right to replace the prize for one of equal value without notice.
The winner will be contacted via email by the Liz Earle Wellbeing team. If no response is received by the Wellbeing team from the winner within 2 weeks of our email, we cannot guarantee that the prize will still be available.
Liz Earle Wellbeing registered office: Beech House, Bank, Lyndhurst, Hampshire SO43 7FD, United Kingdom