Wild garlic pesto
Ingredients
250g wild garlic
100g Parmesan, grated
100g almonds, toasted
1⁄2 lemon, juiced
60ml olive oil
Salt and pepper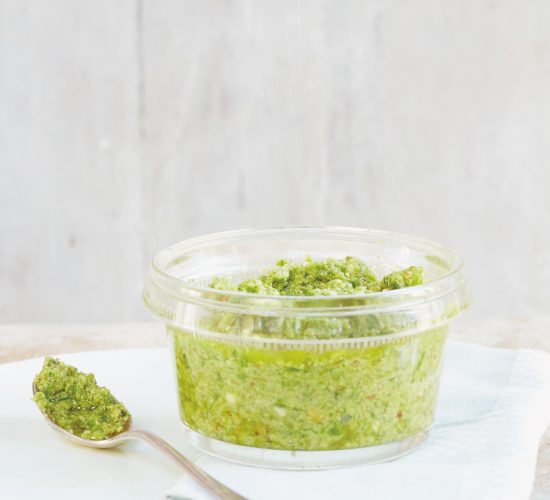 Nature offers such simple ways to boost our bodies as well as our minds. With spring finally here, wild garlic is available in abundance.  These edible leaves are very versatile in the kitchen and pack a real punch (similar to that of conventional garlic) in seasonal cooking.
Method
Blitz all the ingredients together in a food processor, slowly pouring in the olive oil as you go until the mixture reaches an even consistency. It will keep for 5-7 days in the fridge and 3-4 months in the freezer.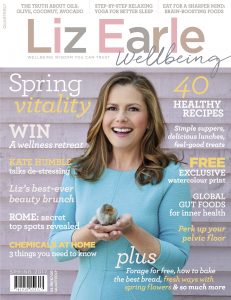 This mouth-watering recipe is taken from the Spring 2017 issue of Liz Earle Wellbeing. For more fresh, seasonal recipe ideas and wellbeing wisdom, subscribe to the magazine and get free P&P (UK).
Wellbeing Wisdom
Garlic is good for us, namely due to its cleansing and detoxifying properties
Wild garlic is packed with vision-boosting vitamin A , cell-protecting vitamin C, blood- building iron, energy-releasing phosphorous, and copper, which helps protect the immune system
It also boasts antibacterial and potentially antiviral properties as well as being a natural antibiotic