Wild food recipe — foraged blackberry salad
Ingredients
For the salad
4 slices of Parma ham
80g walnuts
Large handful of watercress
Small handful of flat-leaf parsley
2 apples, cut into thin segments
150g blackberries
1⁄2 red onion, finely chopped
70g Stilton, crumbled
For the dressing
5 blackberries (set aside from the salad)
3tbsp balsamic vinegar
3tbsp olive oil

1 orange, juice and zest
1⁄2 tbsp honey, to taste

Salt and pepper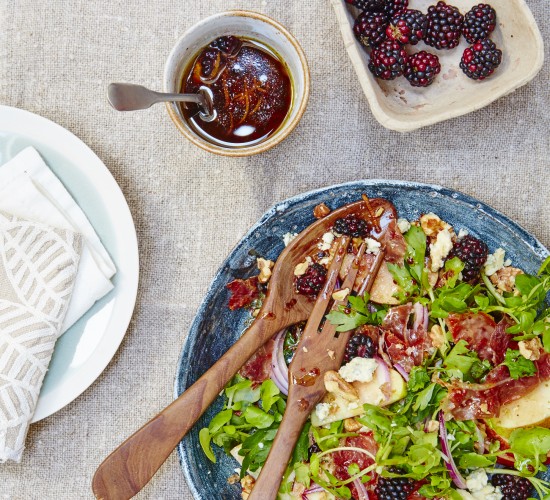 Liz writes:
During blackberry season, I try
 to incorporate these juicy purple jewels into everything from salads 
to crumbles. This is one of my favourites – a perfect combination of sweet and savoury, and bursting with vitamins and antioxidants to keep you glowing as the days get colder.
Forager's salad with crispy Parma ham, apple, blackberries and Stilton
Method
Preheat the oven to 190°C/375°F/gas
mark 5. Place the Parma ham and walnuts
 on a baking tray and pop in the oven for 
5-7 minutes, until the Parma ham is crispy and the walnuts toasted.
Add the watercress and parsley onto 
a serving platter, followed by the apples, blackberries and red onion. Break the crispy Parma ham into large pieces and roughly crush the walnuts, before scattering both over the salad, along with the Stilton.
For the dressing, mash up the blackberries, add in the balsamic vinegar, olive oil, orange juice and zest, honey to taste, and salt and pepper. Mix well or – if using a lidded jar – shake well. Drizzle over the salad to serve.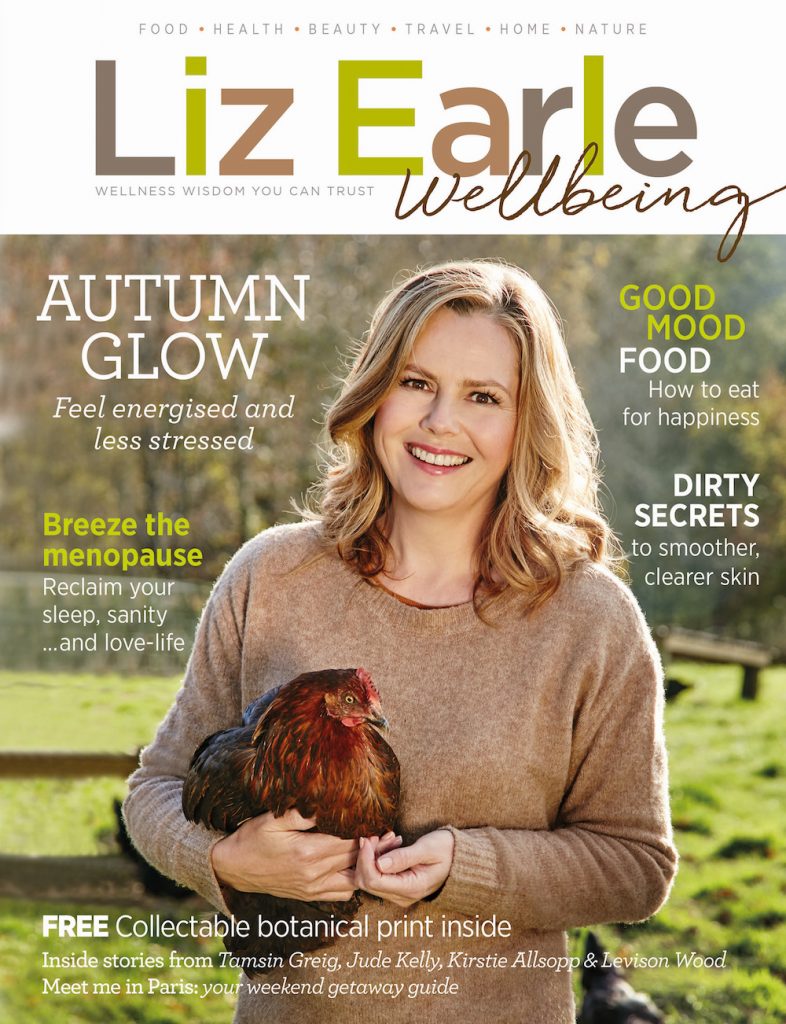 This recipe is an exclusive extract from the Autumn 2017 edition of Liz Earle Wellbeing. For more delicious seasonal recipes delivered straight to your door, with FREE UK p&p, subscribe here.
Wellbeing Wisdom
Blackberries are bursting with vitamins and antioxidants to help you glow from the inside out
Walnuts are good for heart health and rich in omega-3 fatty acids