Chocolate tartlets with berries and basil
Ingredients
For the tarts
2 ready-made all-butter sweet pastry tart cases*
50ml double cream
50g good-quality dark chocolate chips
1 tbsp butter
1/2 teaspoon chilli powder
A handful of frozen red currants, blackberries, raspberries and blueberries
*You can buy these from most supermarkets
For the white chocolate sauce
100ml double cream
100g good-quality white chocolate, chopped finely
Small basil leaves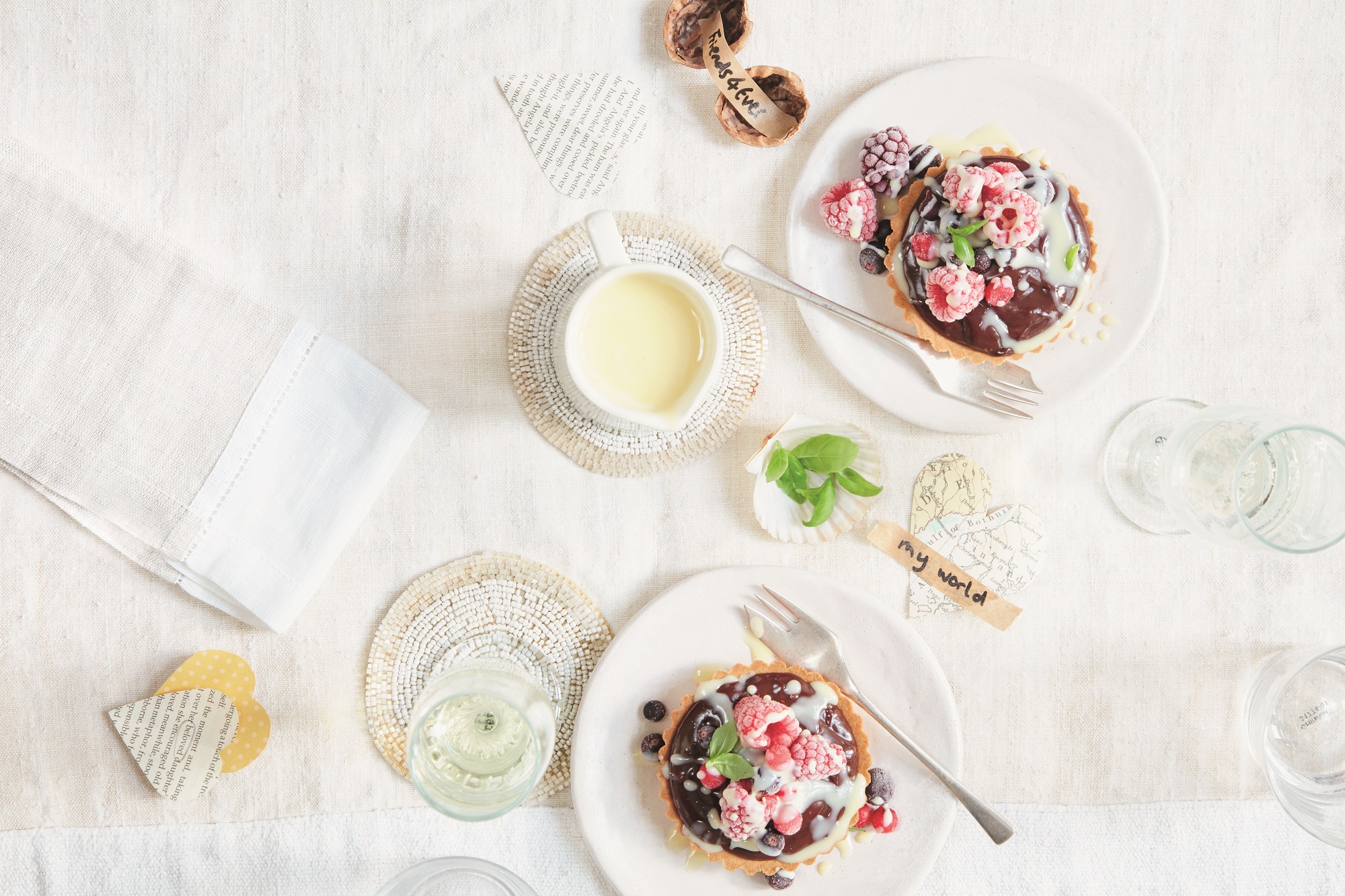 These chocolate tartlets are deceptively easy to make as an impressive-looking dessert. With a gentle kick of chilli and served with white chocolate sauce and basil, they are a delicious treat, bursting with colour and sweet flavours.
Method
Warm the tart cases in the oven (approx 140°C/275°F/gas mark 1) while you make the filling.
In a saucepan, bring the cream to just below the boil and tip in the chocolate chips. Add the butter and chilli and whisk well until smooth. Spoon into the warmed tart cases and top with the frozen berries.
Make the sauce by bringing the cream to just below the boil. Turn off the heat and whisk in the white chocolate. Decorate the tarts with the basil leaves and serve with the hot sauce, poured from a small jug at the table.
Wellbeing Wisdom
Frozen fruit counts towards your five a day, so add frozen berries for a burst of vitamin C.