Our top workout clothes and accessories
While we can set out with the best intentions in the world when we decide to pursue an exercise regime, within a few weeks it's not unusual to become demotivated and less excited by the prospect of a run around the block or a gym session. Sometimes, a little incentive is all we need to stay motivated. We've found that investing in good workout gear can be a great incentive to exercise more – not only does it pay off physically to use good-quality equipment and clothing, but financially if we've spent more on some shiny new trainers, we have to use them regularly to justify that cost (which could have gone on a couple of bottles of good gin…)
We've tried out exercise accessories that will make you want to work out just to show them off – discover our favourites below.
These slip-on shoes are having a moment right now, and we can't seem to walk down the street without seeing slider-clad feet walking towards us. At first we were sceptical of this unusual-looking rubber footwear and couldn't understand why it was so in vogue. OOFOS have totally changed our mind. Their OOahh slide sandals are the perfect recovery shoe – particularly to wear around the office and at home in the evening, if you've spent your 2.5 mile walk to and from work wearing totally unsupportive shoes (guilty!). These shoes are made with OOFOS's breakthrough OOfoam material and have a pronounced arch and sloped sole, which encourage your feet to rock gently as you walk. Added to this, they offer much-needed arch support and impact absorption, reducing stress on sore feet, knees and your lower back after a workout. They are also totally waterproof, so can be worn on the beach or in the shower at the gym – they even float!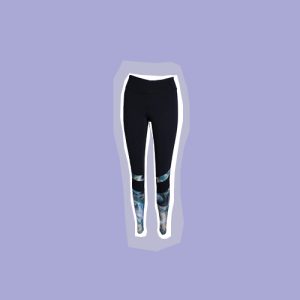 Blossom yoga leggings are great for relaxing exercise, especially yoga, morning breathing exercises and stretching sessions, yet if things heat up a little they are great at wicking away sweat and are quick-drying. They have a comfortable high waist that doesn't cut into the skin around the midriff or at the seams, and are not remotely restrictive. The leggings come in a huge range of amazing patterns, so you may not want to limit their use to exercise – their comfy, non-restrictive fit makes them a great travel companion on long journeys.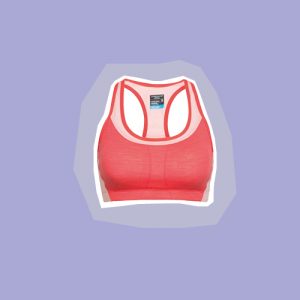 A good sports bra is important for all levels of exercise. Their primary function is to reduce the breasts' movement as much as possible, limiting their ability to move independently from the body, which can help us to move more efficiently while minimising pain and discomfort. If considering a new sports bra, Icebreaker's Cool-Lite™ merino sports bra is a supportive and comfortable choice. It provides great ventilation, and wicks away sweat effectively, while the merino wool mix means it is not only fully biodegradable, but much softer than more synthetic fabric blends. We found it offered maximum support while running, without feeling at all constrictive.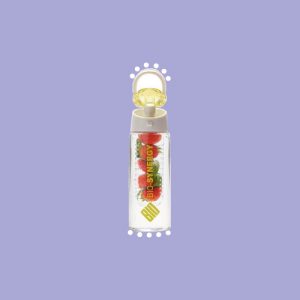 While remembering to keep hydrated is easier in hot weather when we often crave a drink, it's still vital to keep fluids topped up all year round, particularly if you've got a workout planned. We love the Bio Synergy water bottle, which comes with a handy compartment to fill with fruit, infusing flavour into the water. Bio Synergy recommend some great flavour combinations, such as adding grapefruit slices, a sprig of rosemary and lemon rind for a mocktail-esque flavour, or chunks of watermelon and muddled basil leaves for a fresh, summery infusion. We like adding a slice of lemon and fresh herbs like mint and lemon verbena to our bottles for a low-sugar, flavoursome drink. Buying one reusable bottle is far kinder to the environment than buying single-use water bottles every day, as globally, humans buy an unimaginable one million plastic bottles per minute, 91% of which are not recycled.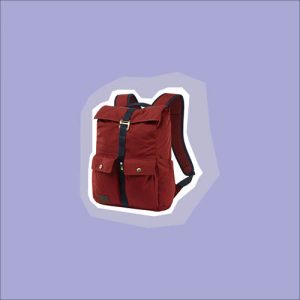 Sherpa's Yatra Everyday Pack has become a staple part of our attire. With a handy in-built laptop sleeve, it is the perfect sized rucksack to wear when we walk to work, sitting comfortably on the back without too much movement. This leaves our hands free to focus on some serious power walking! We love anything with pockets, and this rucksack doesn't disappoint, with two side pockets, perfect for water bottles, as well as pockets on the front. Fear not if you're caught short in the rain, the rucksacks are made with CORDURA® – a durable, water-proof fabric and have a clever roll-down top with a brass buckle that secures in multiple positions to keep your belongings packed in tightly. For every item that Sherpa sells, a donation is made to the Sherpa Adventure Gear Fund, providing educational scholarships and materials to help enable children in Nepal to go to school. An enterprise well worth supporting.
Leggings for running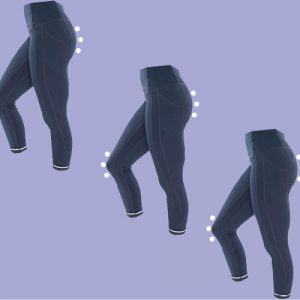 Sculptmode's leggings are a great all-rounder. As the name suggests, they sit snugly which makes them very comfortable to run in while feeling stable and completely supported. They also have handy deep pockets, perfect for storing a phone or credit card in safely. We love Sculptmode's ethos too: 10% of their profits are donated to the World Wildlife Foundation (WWF) and they've also partnered with the European Recycling Company so that shoppers can receive a pack for recycling old clothes when they place an order, as a bonus this also gives you 10% off your next Sculptmode order.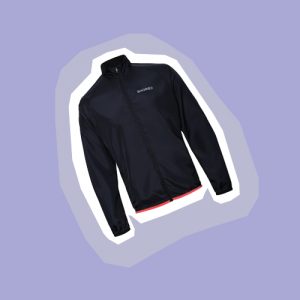 If miserable weather is your go-to reason for avoiding a run, then stop reading now, because you've no excuse anymore. Sundried's water-resistant running jacket is fitted to keep you dry and comfortable while running, and it is so astonishingly lightweight that you can move unrestricted and won't notice you're wearing it. The jacket folds down into a tiny bag, so it can even be kept in a handbag in case you get caught off-guard while out walking. It is also sweat wicking with discreet vents in the back to keep you cool – the sleeves and hem also feature a reflective lining to improve visibility as the evenings draw in. Sundried are committed to challenging fast fashion by ensuring that their clothes are ethically produced and sustainable, with the lowest possible carbon footprint. As a result, this jacket is also made entirely from recycled material, such as plastic bottles and even coffee grounds!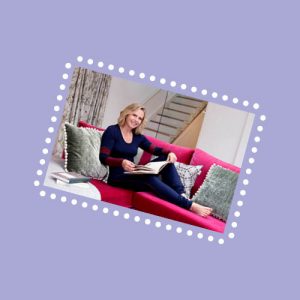 Asquith London is one of our favourite ethical sportswear brands. Their super-soft fabrics are all eco-friendly, made with sustainable organic cotton or the best quality bamboo. Asquith's clothes are made in a family-run factory in Turkey, where their happy employees enjoy a 9-5 working day and paid holidays. We love that their breathable, durable clothes are so stylish that they can be worn day-to-day as well when exercising. Here, Liz wears the divine pants. You'll never want to take them off!
Loved this? Read on here: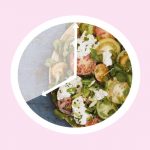 – How to start exercising again
– Everything you need to know about intermittent fasting
– Freshen up after exercise with our post-workout beauty regime