Our top 10 books to read this spring
Our Liz Earle Wellbeing book club is a place to connect with others over the joy of the written word, whether that be a mouth-watering cookbook, a life-changing self-help guide, an inspirational memoir, or a well-loved classic. These are the books we'll be poring over this season. If you feel inspired to add any to your reading list, let us know on Instagram with the hashtag #LEWbookclub.
Books for your bedside table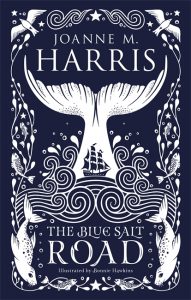 The Blue Salt Road by Joanne Harris, (Orion Publishing)
A new novel from the award-winning author of Chocolat. Influenced by the harshness of nature, it's the perfect book to enjoy while wrapped in a blanket on a rainy night. It tells the story of a nameless wild young man as he navigates a new world through adventure on the high seas and drama on land. A beautifully illustrated modern fairy tale for those seeking escapism.
Roar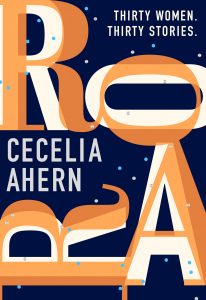 by Cecelia Ahern (Harper Collins)
One to dip into before sleep (or on your commute), this collection of 3o short stories of 30 very different women will resonate with all, from The Woman Who Slowly Disappeared, to The Woman Who Returned and Exchanged her Husband. Funny, touching tales that, at their heart, remind us all that we hold the power to make a change in our own lives.
Books for your wellbeing
Ten to Zen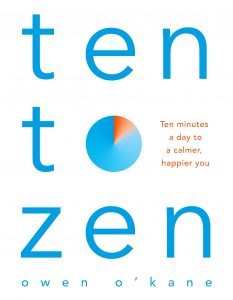 by Owen O'Kane (Bluebird)
Each day we can easily spend ten minutes daydreaming, making cups of tea or scrolling on our phones, yet we rarely dedicate this amount of time to maintaining our mental health. Just ten minutes each day from this book will lead to a calmer you.
Write Yourself Happy by Megan C Hayes PhD (Octopus Books)
Why is it that writing about the bad things can seem easier than writing about the good? In this practical workbook, backed up by extensive scientific studies, Megan shows how positive journalling can help shift our focus to emotions like joy, gratitude, awe and love – even when it feels hard.
Bathe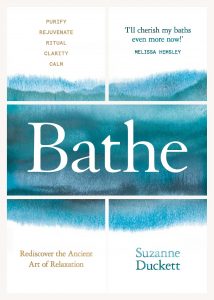 by Suzanne Duckett (Blink)
This gorgeous book explore sbathing rituals from around the world, from Turkish hammans to Japanese sentō and Scandi saunas. Backed by research, it demonstrates the many benefits of bathing beyond relaxation: helping to alleviate skin conditions, improving sleep and boosting circulation and heart health.
Cookery books
The Seaweed Cookbook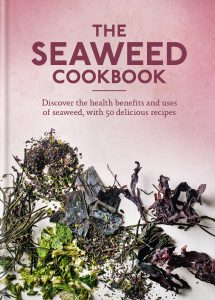 , Aster (Octopus Publishing Group)
This planet-friendly ingredient could soon become a household favourite, as we turn to more sustainable options – not to mention its health benefits. Dive into this fab collection of recipes, from a vegan superfood cake to a seaweed facemask.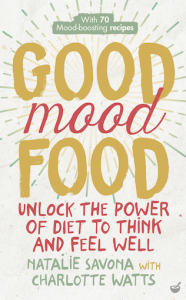 Good Mood Food by Natalie Savona with Charlotte Watts (Penguin Random House)
We're often told thew ay to the heart is through the stomach, but perhaps it's the way to mental wellbeing as well. Guided by the latest research, not only does this book include delicious, mood-boosting recipes, but it outlines simple steps to improve our mental health and energy levels, too.
Shetland: Cooking on the Edge of the World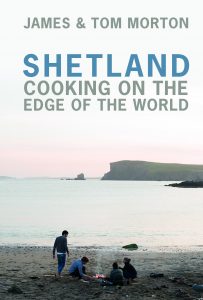 by James and Tom Morton (Quadrille)
A heartfelt insight into life on Scotland's northernmost isles, this is a proud celebration of culinary heritage and community. With recipes drawing on the treasures of croft land, cliff face and sea, you'll find a whole host of tempting food and drink inspired by the rugged beauty of Scotland and Scandinavia's meeting point.
Memoir
Thinking on my Feet by Kate Humble (Aster)
This inspirational, thought-provoking memoir tells the story of Kate's 'walking year', where she charted her walks along with the feelings and thoughts that arose with each one. It explores why we walk, be it to inspire creativity, for pleasure, therapy or – as Kate finds – as an integral part of maintaining mental wellbeing. It'll have you clambering to find your walking boots.
Loved this? Read on here:
Bookshelf: Our top inspirational books
Wellbeing bedtime reading list
We only ever write about things we genuinely like and that we believe make a positive difference to our wellbeing. We will always value our editorial impartiality. We occasionally use affiliate links but these are not included in exchange for coverage. Ads and commercial offers are always clearly marked.