The best time to plant your bulbs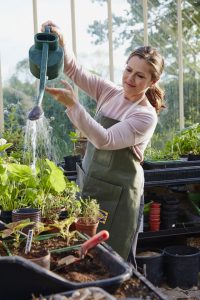 Autumn is a great time to get planting for the seasons ahead – from festive bulbs ready for Christmas flowering to colourful spring bulbs to enjoy in bloom next year. We'll show you just how and when to plant your bulbs for a year-round floral display. While you won't reap the benefits of your labour straight away, it's well worth planting your bulbs in autumn so that you'll be one of the first to enjoy the brights of spring next year.
Festive Christmas flowers
September is the ideal time to think about your festive flowers. Planting amaryllis bulbs, hyacinths, and narcissus 'paperwhites' will provide beautiful winter blooms which make gorgeous, thoughtful Christmas gifts or can freshen up your Christmas decor. Look for bulbs that are labelled 'prepared' as these are faster growing, and be sure to read the instructions on the pack carefully.
How to grow…
Hyacinth bulbs
Some hyacinths need to spend ten weeks in cool conditions, such as the garage or back of your wardrobe, and just under a month indoors before they flower. Hyacinths are best planted in the last week of September. Others may only need eight weeks in the cool and as little as 18 days inside, so these can be planted in October.
Narcissus 'paperwhites'
Good quality daffodils such as narcissus 'paperwhites' should reach their flowering stage six to eight weeks after planting, so plant these from the end of October to the beginning of November for a December bloom.
Amaryllis
If you'd like to enjoy your amaryllis in full bloom at Christmas, think about planting it from early to mid-October, as they take ten weeks to flower from planting.
Spring bulbs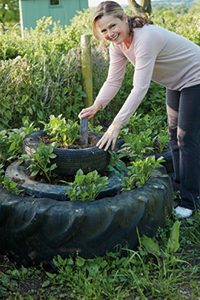 For a beautiful display, try layering spring bulbs as this is a great way to save space. Whether you're planting straight into a spacious garden, into big balcony pots, or in a small window box display, layering is ideal. Plant large flowering bulbs such as daffodils and tulips at the bottom of the pot, then work your way up the soil to smaller flowers such as crocuses, bluebells and fritillaria.
Planting a variety of spring bulbs will ensure you have a constant display of flowers throughout the season, so choose bulbs that will flower in succession. Be sure to buy large, firm bulbs to produce magnificent flowers, as softer ones could be rotten and are less likely to survive.
How to plant your spring bulbs
Start by putting a small amount of compost into the bottom of a pot with good drainage. Place your first layer of bulbs into the pot, making sure they don't touch each other or the sides. Cover these with about 6cm of compost, then place your next layer of bulbs into the pot and cover with another layer of compost. Continue to do this with your chosen bulbs until the pot is full. Water the bulbs straight after planting and keep moist over the next few weeks while the roots are forming. Don't worry about planting bulbs directly above one another, as the plants below cleverly divert around any obstacles as they grow.
Crocuses, hyacinths, daffodils and tulips
If you prefer to enjoy single crops of spring flowers, plant crocuses and hyacinths throughout September. Daffodils and tulips prefer to be planted later in the season.
Get ahead of the game with summer bulbs
Why not plant hardy summer flowering bulbs, such as lilies and aliums, in September and October to really get ahead of the game? Thanks to the self-sufficiency and low maintenance of bulbs, they're very easy to look after as long as you plant them in well-drained soil.
Cold snap
Remember to wrap or line pots with bubble wrap for insulation if the weather drops below freezing, as protecting your plants during a cold spell is really important to help them survive winter.
When to plant your vegetables
Garlic
There is nothing more aromatic than homegrown garlic, and it couldn't be easier to do. Simply buy a cultivated bulb from your local garden centre, break apart the cloves and plant just under the surface of the soil, roughly 15cm apart. Plant garlic any time from October to Christmas and the small cloves will turn into sweet, bulging bulbs ready to pull up from May onwards.
Lamb's lettuce
This mild salad leaf can be sown directly outside up until September and can be harvested throughout the autumn and winter.
Broad beans
October is the month to plant your broad beans if you want to enjoy a fresh crop as early as May. They will germinate within a month and over winter until the weather warms up again, although they do prefer milder southern gardens with well-drained soil.
Mushrooms
You can still grow your own produce even if you don't have a garden! There are lots of DIY kits around with clear instructions on how to grow mushrooms. One of our favourites is the Espresso Mushroom Company's Pearl Oyster kit. The box contains the recycled grounds of 100 espresso coffees, with mushroom spawn already present and ready to grow.
Loved this? Read on here: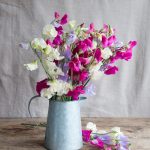 – How to grow sweet peas in 7 easy steps
– Tune into Liz's interview with The Real Flower Company's Rosebie Morton