Super skin-saving berry smoothie
Ingredients
50g raspberries
50g blueberries
50g strawberries
1 scoop collagen powder (or according to packet instructions)
1 tsp food-grade hyaluronic acid (or according to packet instructions)
50g plain live yoghurt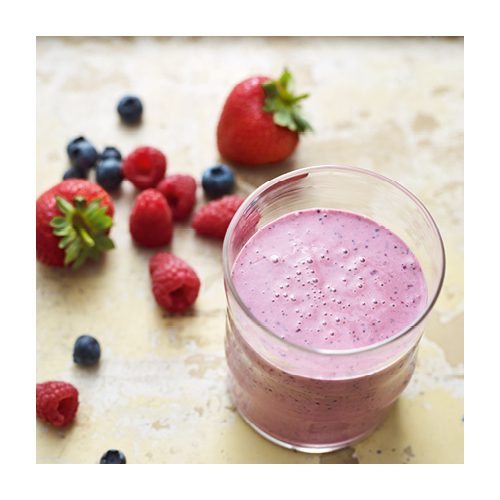 Liz says: If I'm going to make a smoothie I love to add extras which make it even more worthwhile to drink. Besides the vitamin C and antioxidants in these low GI berries, I throw in spoonfuls of collagen and hyaluronic acid, as when consumed on a regular basis they can also help give skin, joints and bones a boost. Make this the night before to have an instant, energising breakfast in the morning. Just pour into a sealable container and chill. Don't leave it in the fridge for too long, though, or the ingredients will start to separate. Stir well before drinking.
Method
Put the berries into a mini food processor or blender. Add the collagen, hyaluronic acid and yoghurt and whizz until smooth.
Add 200ml water and whizz again to blend all the ingredients together.
Pour into a glass and serve.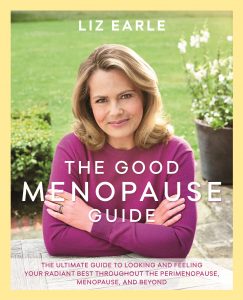 You can find this recipe, and over 50 other nutritious, wellbeing-focused recipes in Liz's bestselling book The Good Menopause Guide (Orion, 2018).