Strong bones in autumn and winter
Liz has worked closely with the National Osteoporosis Society to highlight the importance of getting enough sunshine for good health and strong bones. We need to expose our skin to a certain level of sunlight during the summer to make sufficient levels of vitamin D to last us through the winter. But is there anything we should be doing when the sunshine has gone in the darker autumnal and wintry months to make sure we look after our bones?
Diet and exercise for strong bones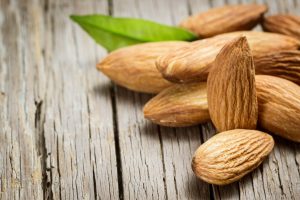 Making sure that our diet is balanced and rich in vitamin D and calcium is crucial. Good sources of vitamin D include oily fish, eggs and some fortified breakfast cereals. Calcium-rich foods include milk, cheese, spinach, kale, nuts, seeds and dried fruit.
Salt is thought to speed up the body's loss of calcium – yet another reason why we should all keep any eye on how much salt we add to our food, trying to eat no more than the recommended 6g (approx. 1 teaspoonful) per day.
We also need to keep our bones strong by using them, ideally with at least five hours of weight-bearing exercise every week. This includes things like walking, running, dancing, golf, gardening, even housework – anything that requires you to be active and on your feet. Activities such as swimming and cycling are not weight bearing, although they will help keep you flexible and fit.
A lifestyle for strong bones
Other lifestyle choices that will aid good bone health are quitting smoking (the more you smoke, the more likely you are to develop osteoporosis), sensible drinking (alcohol, caffeine and fizzy drinks can all reduce the amount of calcium we absorb) and sensible dieting (losing too much weight too quickly also increases our risk of osteoporosis).
If you have any concerns about your bone health, the National Osteoporosis Society has a wealth of fact sheets and useful information. As part of their Stop at One campaign, which encourages us to take a more proactive approach to bone health (particularly if we have already suffered a fracture), you can take a simple online quiz to help you find out if you may be at risk.
Loved this? Read on here:
– Collagen-rich bone broth
– How holidays can help our health
Wellbeing Wisdom
Aim for at least five hours of weight-bearing exercise every week – anything that requires you to be active and on your feet
Quitting smoking is key, as the more you smoke, the more likely you are to develop osteoporosis