Spiced winter coffee
Ingredients
4 heaped tbsp good-quality ground coffee
1 large cinnamon stick
3 cloves
2-4 cardamom pods
1 tsp black peppercorns
3 grates of fresh nutmeg
1/2 tsp ground ginger
To serve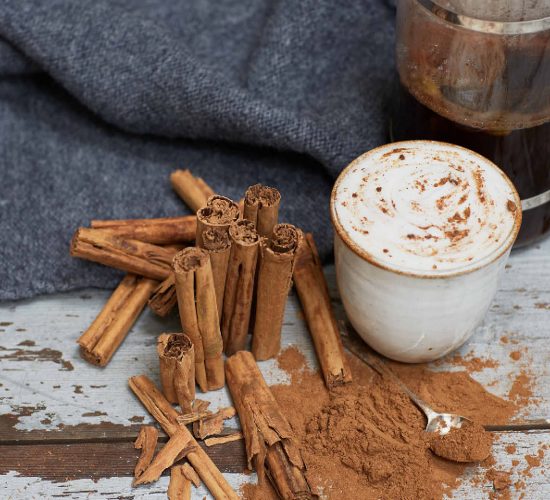 While many high street festive coffees are sickly-sweet (some contain over 50g of sugar!), we can create delicious winter warmers using only a fragrant mix of spices, with no need for lashings of sugar or syrup. This spiced coffee is flavoured with cinnamon, cloves, cardamom, black pepper, nutmeg and ginger.
Method
Pre-warm your cafetière with hot water. (You could adapt this recipe to other means of brewing coffee, such as moka pot.) Freshly boil the kettle again and when it's ready, pour out the water from the cafetière, and add in the coffee grounds and spices.
When the water is just off the boil, pour around 350ml into the cafetière. Let it stand for five minutes (stir with a spoon if you want extra infusion), before plunging it slowly.
Serve to your preference. Warm, frothy whole milk is particularly delicious or serve black for a stronger taste. For a more decadent winter drink, try adding in a shot of Bailey's or Kahlúa liqueur to each cup and serve with whipped cream.