Spiced pear punch
Ingredients
2 litres pear juice
500ml apple juice
2 tbsp honey
2 tbsp lemon juice
1 large orange, zest cut in long strips
14 cloves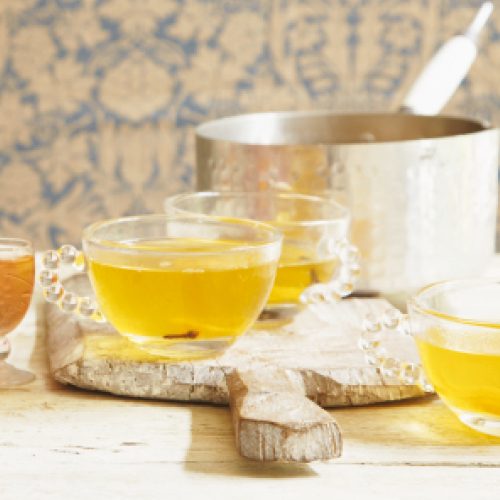 A hot, spiced punch is a delicious way to enjoy a grown up, non-alcoholic drink that warms you from the inside out as the evenings draw in.
Method
Mix all the ingredients together in a large saucepan and leave to simmer on a medium heat for 20 minutes.
To further infuse the flavours for a stronger taste, make the night before your party and leave it overnight to cool, then reheat before serving.