Easy DIY rose petal milk bath
Ingredients
300g milk powder
10 tbsp dried rose petals
10 drops rose essential oil
10 drops geranium essential oil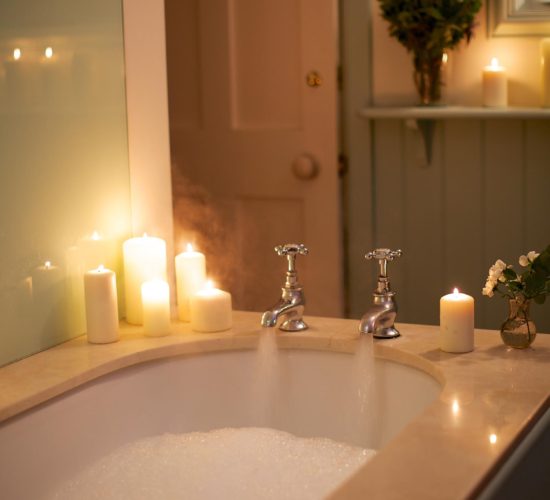 Liz writes:
Milk has long been known for its skincare benefits – Cleopatra famously bathed in ass's milk to improve the appearance of her skin – and a milk bath certainly leaves the skin feeling soft and smooth. Plus, milk is a great carrier for the fragrance of essential oils.
The combination of rose and geranium in this homemade milk bath works particularly well, but you could also use other flower oils, such as ylang-ylang and geranium which are often cheaper than pure rose oil. Rose and lavender also work well together, but rose geranium gives a lovely feminine scent and is one of the least expensive oils – the rose scent actually comes from the geranium leaf.
Remember to take care when getting out of the bath, as the milky suds can leave the bath surface a little bit slippery. Remove the rose petals by hand and discard separately to save clogging your drain pipes (although, ultimately, rose petals are biodegradable).
Method
Place the rose petals into a large bowl or measuring jug and sprinkle with the essential oils. Mix with a spoon so they are well covered.
Add in the milk powder and stir well until the rose petals are evenly distributed – use your hands if easier.
Carefully pour into a clean jar, seal and decorate.
To enjoy your milk bath, simply sprinkle a teacupful once the bath water has run and stir in – the smell is amazing! Soak for 5-10 minutes to enjoy the skin-softening benefits.
Loved this? Now read:
Easy homemade rosewater lip scrub
Wellbeing Wisdom
Rose essential oil is a powerful antioxidant that helps protect skin cells from damage
Rose oil can help to gently rehydrate and tone the skin, softening and brightening a tired face