Recycled Beauty: 4 green brands to know
Here at Liz Earle Wellbeing, we believe that looking and feeling great shouldn't need to cost the earth. From recycled packaging to organic, sustainably sourced ingredients, it's never been easier to treat yourself, while minimising your environmental impact at the same time. We've picked out four green beauty brands whose eco-friendly credentials are as impressive as their products.
S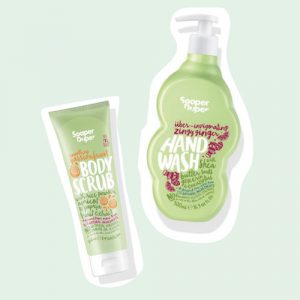 oaper Duper's iconic bubble-bottles are made from 100% recycled plastics – it's the green caps from semi-skimmed milk cartons that gives the packaging its distinctive colour. The products are formulated with natural ingredients and contain none of the usual nasties such as microbeads or phthalates. If that wasn't enough, Soaper Duper are committed to bringing soap and water to those who need it and have pledged £150,000 of profits to WaterAid.
Their eco-credentials aside, we love the products for their fruity punch! Beth – our fabulous floral stylist – swears by the Super Juicy Passion Fruit Collection but, if you're after something a little less sweet, we recommend the Invigorating Zingy Ginger Range.
Our new staple for the warmer months, this innovative deodorant from Nuud prevents body odour rather than masking its smell. The silvery-coloured cream sinks quickly into skin, is not affected by washing or exercise and can last for between 3 and 7 days – we've tried it and it works!
Unlike most deodorants on the market, Nuud is formulated with skin-friendly ingredients and contains no aluminium salts, propellants or artificial fragrances. If, like us, you want to stock up for summer, you can rest in the knowledge that it will arrive in 100% biodegradable cardboard packaging. Even their signature pink tube is made from 100% recyclable sugarcane – you can't go wrong.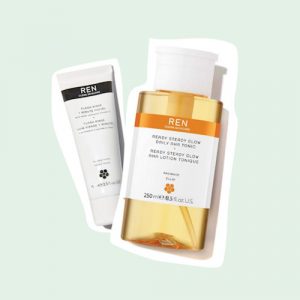 Whilst REN have long been one of our skincare favourites, they have burst onto the eco-scene after making innovative changes to their packaging as part of their pledge to be waste-free by 2021. As part of their Clean to Skin, Clean to Planet Initiative, REN have also partnered up with the Surfrider Foundation – an activist network, dedicated to protecting our water systems and keeping our beaches plastic- and litter-free.
We're using this good news as an excuse to stock up on some of our skincare favourites. Whilst there are a number of hero products in the range, we love their brightening, daily AHA exfoliant – Ready Steady Glow – and, for an instant pick-me-up, look no further than the Flash Rinse 1 Minute Facial.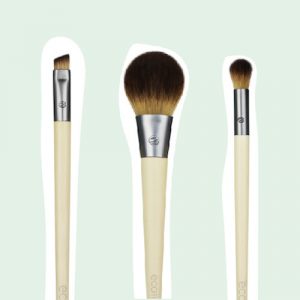 Hardly new kids on the block, sisters Jen & Stacey have been making their sustainable, high-quality brushes since 2007. Made from recycled aluminium, plastic and renewable bamboo, this brand ticks every eco-box you can think of. 100% vegan and cruelty-free, they even package their beautiful brushes in a 100% Tree-Free paper made from cotton and bamboo fibres! For an added bonus, prices start at just over £3.
Loved this? Read on here:
Try making your own pampering treat with this homemade moisturising face pack.