Slow-roasted tomatoes preserved in olive oil recipe
Ingredients
750g vine cherry tomatoes
300ml olive oil
3 garlic cloves, skin on
2-4 fresh basil leaves
Sea salt and black pepper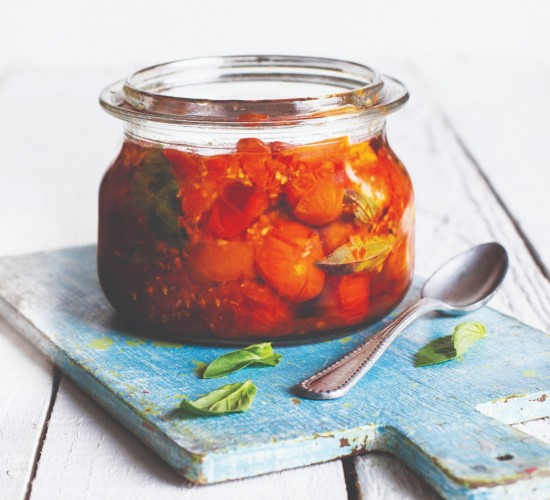 It can be tempting to reach for a jar of pasta sauce, but our recipe for preserved tomatoes can bring a moreish kick to your plate of spaghetti. What's more, this recipe is super simple and only requires a few ingredients.
After slow roasting some tomatoes, we've preserved them in olive oil to store as a delicious go-to accompaniment for pastas or salads.
Discover the health benefits of tomatoes
Love this recipe? Try these
Method
Preheat the oven to 150°C/300°F/gas mark 2. Drizzle a generous glug of olive oil over the tomatoes and garlic cloves and season with sea salt and pepper, before popping into the oven to slow-roast for one hour and 15 minutes.
Allow the tomatoes to cool before carefully placing them in a sterilised glass jar. Squeeze out the roasted garlic and add to the jar.
Pour the olive oil into the glass jar over the tomatoes and carefully place in some basil leaves (or any other fresh herb you like).