The Good Gut Guide + FREE gift
£25.00
In stock
Delicious recipes and the ultimate wellbeing plan for a healthy gut in six weeks.
Plus! Enjoy your FREE gift worth £7.50 when you purchase the Liz Earle Wellbeing Yearbook Two. You'll receive three beautiful notebooks, perfect for jotting down wellbeing wisdom.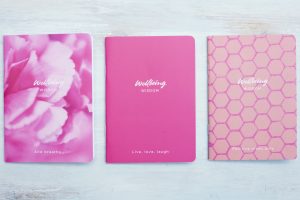 Product information
Delicious recipes and the ultimate wellbeing plan for a healthy gut in 6 weeks.
Packed with the latest science and beautifully illustrated throughout, The Good Gut Guide provides practical advice on pre- and probiotics, fermented foods and how best to address your individual needs and goals – whether these be specific to life stage, a long-standing health issue or weight loss.
An expert in feel-good food and eating well to look your best, Liz also shares 80 nutritious recipes – including many suitable for vegetarians – to help you achieve wellbeing from within.
Customer review:
For my birthday I was given your Good Gut Guide book which made me feel like a new person: I noticed that I was less irritable and was able to concentrate better in school and my problems with acne were solved! – Katie
Please note that while we will continue to aim to dispatch any postal orders as soon as possible, customers may face delivery delays following government coronavirus guidelines to encourage all our staff to work from home. We will send all our customers an email once their order has been dispatched so that they know when to expect deliveries. If you have any questions, please do not hesitate to email us at hq@lizearlewellbeing.com. Many thanks in advance for your patience and understanding.