Plum tomato, fennel and lemon linguine
Ingredients
1 tbsp butter
1 large fennel bulb, sliced lengthways
1 large leek, finely sliced lengthways
3 cloves garlic, crushed and chopped
250g baby plum tomatoes, halved
1 lemon, zest and juice
100ml dry white wine
180g linguine pasta
80g Parmesan, grated
Small handful of fresh thyme leaves
Salt and pepper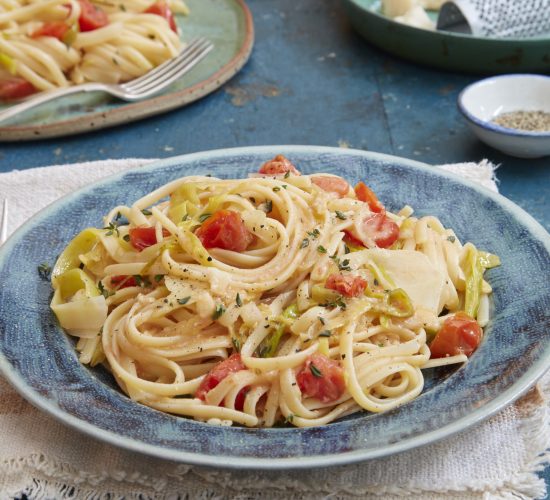 A glut of tomatoes – whether bought or homegrown – is the perfect way to bring the edible joy of summer into your kitchen and onto your plate. Make the most of these nutritious nightshades in all their juicy variety with this delicious recipe.
Method
Heat the butter in a large frying pan over a medium heat and add 
in the fennel, followed by the leek. Cook for around 5 minutes until the fennel and leek have softened and are starting to turn golden. Add in the garlic, tomatoes, and lemon juice and zest, then stir carefully.
Cook for a further few minutes before adding the white wine. Lower the heat and simmer.
Meanwhile, cook the linguine in a pan of boiling salted water, according to packet instructions (approx. ten minutes). Drain the pasta when ready and add a little olive oil to loosen.
Add the linguine into the pan with the sauce and stir in the Parmesan, setting some aside to sprinkle on top. Serve in big bowls and finish with salt and pepper, a few thyme leaves and the remaining Parmesan.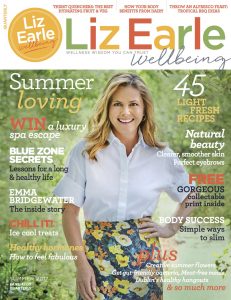 This delicious seasonal recipe is taken from the Summer 2017 issue of Liz Earle Wellbeing. For more fresh, seasonal recipe ideas and wellbeing wisdom, subscribe to the magazine and get free P&P (UK).
Wellbeing Wisdom
Tomatoes are a great source of lycopene which may help lower your risk of certain types of cancer
Tomatoes are also thought to help protect against skin damage from the sun (but not a safe alternative to sunscreen)
Read more about the health benefits of tomatoes here