Pisco sour with ginger, orange and turmeric recipe
Ingredients
200g caster sugar
200ml water
8 cm ginger, grated
200ml pisco (or white tequila)
2 limes, juiced
1 tsp ground turmeric
4 tsp orange zest
1-2 tsp orange extract
4 organic egg white
A few dashes of orange bitters (optional)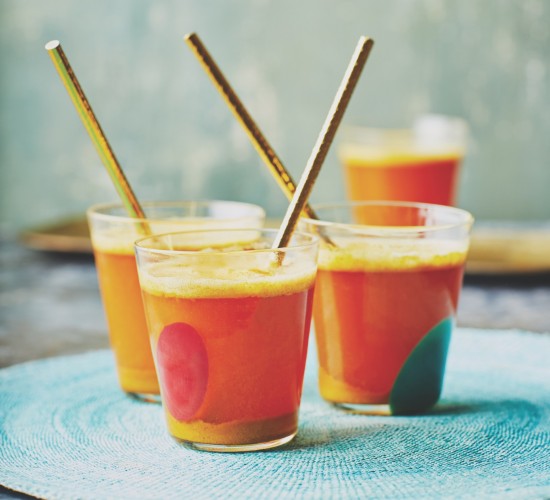 Pisco is a Peruvian brandy made by distilling fermented grape juice. This spiced up twist on a pisco sour includes oranges, ginger and turmeric.
Method
Heat the sugar, water and ginger together until the sugar has dissolved. Simmer until reduced by half to a syrup. Leave to cool.
Combine everything except the zest and bitters in a cocktail shaker with ice. Shake vigorously until well mixed and the egg white has foamed completely. If you don't have a shaker, use a blender but only add a couple of ice cubes so you don't make a slushie.
Serve with zest and a few drops of bitters on top.
Wellbeing Wisdom
Ginger can help digestion, reduce nausea, help balance blood sugar and may even reduce pain.
Tumeric is a naturally powerful antioxidant. It can also act as an anti-inflammatory.