Muffins from The Good Menopause Guide
Ingredients
1 apple or pear, grated
50g Cheddar cheese, grated
1 tbsp pumpkin seeds
1 tsp sunflower seeds
2 dried apricots, finely chopped
125g spelt flour
1 tsp baking powder
2 tbsp olive oil
125g plain live yoghurt
1 medium egg
1 tbsp honey, xylitol or stevia (optional)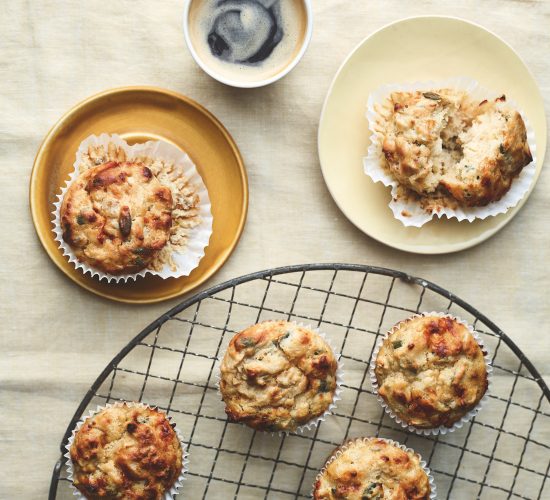 The sweet, subtle flavours in these gorgeous muffins make a delicious alternative to sickly, soggy commercial varieties. If you wrap the muffins tightly in cling film, they will freeze for up to 1 month. Take out the freezer to thaw the night before you're going to eat them.
Method
Preheat the oven to 200ᵒC/400ᵒF/Gas Mark 6. Line a muffin tin with 6 paper cases.
Put the apple or pear, cheese, seeds, apricots, flour and baking powder into a bowl and mix everything together. Make sure there are no clumps of the grated ingredients – you can use a fork to loosen those bits if you need to. Make a well in the middle.
In a separate bowl, whisk together the oil, yoghurt, egg and honey (xylitol or stevia), if using, until smooth.
Scrape all the wet mixture into the middle of the dry mixture and very quickly and geftly mix all the ingredients together until just combined. Don't overwork the mixture or the muffins will be heavy, so it's fine if you can still see a few floury patches in there.
Spoon the mixture among the paper cases and bake for 20-25 minutes until risen and golden. Check to see if they're done by inserting a skewer into the centre of one. If it comes out clean, they're ready. Lift onto a wire rack and leave to cool.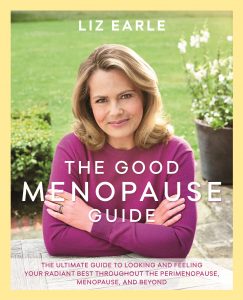 Find more fantastic recipes like this in Liz's book The Good Menopause Guide (Orion), which you can buy here.
Wellbeing Wisdom
These muffins are full of nutrients, from fibre in the spelt flour to iron in the dried apricots, while pumpkin seeds are a good source of zinc.
Pumpkin and sunflower seeds both contain phytoestrogens.