Newspaper planters
Ingredients
Jar or can
Newspaper
Pair of scissors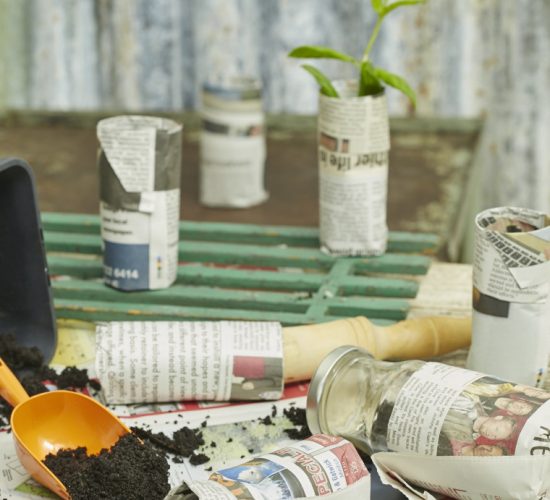 Homemade garden crafts are fun to do alone or with your family, and are a green way of making use of old cans, jars and newspapers from your household waste.
Method
1. Open a double-page spread of newspaper on a flat surface.
2. Fold it lengthways in half, then fold an inch flap down, from the top, on the fold.
3. Turn the newspaper over so your inch flap is facing the surface.
4. Place the jar body on the newspaper with the neck on the folded edge, and start to roll the jar with the paper until it meets itself.
5. Holding your jar and newspaper together so they do not unravel, tuck the excess newspaper into itself at the bottom to create the base.
6. Tuck your loose edge under the inch fold and then take the jar out.
7. Fill your planter with soil and seeds, and plant the paper jar in your flower bed. The newspaper will eventually decompose.
For more homemade garden crafts, protect your plants with these silver bird scarers.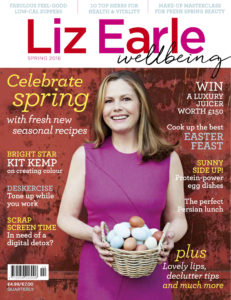 Enjoy more home and garden tips from Liz Earle Wellbeing. Subscribe now digitally or in print (with FREE P&P for UK print subscribers).