Login to view this article
A few of our features and recipes are exclusive for our newsletter friends here at Liz Earle Wellbeing. If you'd like to join them, it takes seconds to sign up, it's completely free to do so, and you'll receive:
Instant access to all our website content
A personal 'My Wellbeing' page to save your favourite recipes.
A monthly newsletter where you'll be the first to find out about our exclusive offers, events and competitions.
Easy wholemeal spelt flatbreads
Ingredients
250g wholemeal spelt flour
1 tsp baking powder
120g Greek yogurt
1 tsp ground coriander
Coconut oil, to cook
Salt & pepper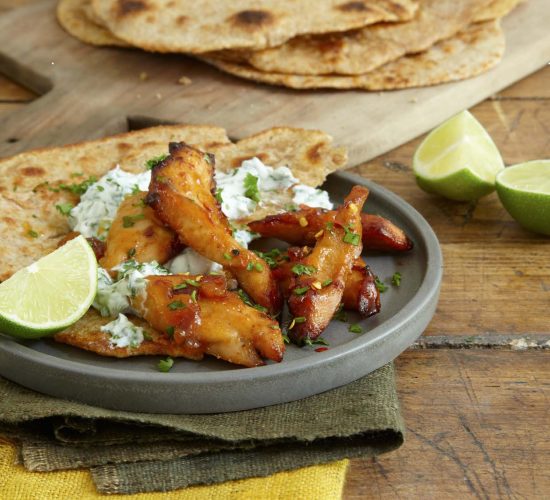 I'm a big fan of lunch – even if it's just a quick on-the-go snack, or a very simple meal with family and friends. I often plan meetings around lunch, which means that even at my busiest, I still manage to fit in this important meal. These wholemeal spelt flatbreads are so versatile, and the real beauty of them is that you can make them bigger if you're using them as a wrap or smaller if you want them to serve with cheese or to pop into the children's lunch boxes. Watch the video below or scroll down for the full recipe.
Method
Mix all the ingredients together in a medium bowl, except the coconut oil, until you've formed a dry dough – add more flour if it's sticky. Cover the bowl with cling film and place in the fridge for up to an hour.
Divide the dough into 3–4 pieces, depending how big you want your flatbreads. On a floured surface, roll each piece out into a circle around 2mm thick.
Heat up the coconut oil in a non-stick pan for a minute before cooking each bread individually for a minute on each side on medium heat. Serve with your favourite choice of filling.