Liz's tropical beauty bombs
These beauty bombs provide an instant hit of summer, whatever the weather. Packed with skin-saving nutrients, they are an easy healthy snack to give you a radiant glow from the inside out.
T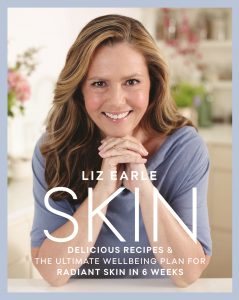 his recipe is taken from Liz's bestselling book, 'Skin', which is full of delicious recipe plans and the ultimate wellbeing plan for radiant skin in 6 weeks. It can be bought here.
Ingredients
75g dried apricots, roughly chopped
25g unsweetened dry mango, roughly chopped
25g ground almonds
25g whole almonds
1/2cm slice fresh root ginger, peeled and grated
Method
Put the dried apricots, dried mango, ground almonds, coconut flakes, whole almonds and ginger into a food processor.
Turn the food processor on to high to blend all the ingredients together. Stop it every now and then and push the mixture down with a spatula to make sure everything is evenly combined
Tip the combined mixture into a bowl or on to a board and divide it into eight to ten evenly sized pieces. Roll each piece into a ball, then transfer to a small airtight container to store.