Liz's homemade beeswax balm
Ingredients
2 heaped tbsp beeswax pellets
1 tbsp light oil, e.g. rapeseed, sunflower or groundnut oil
20 drops lavender oil
10 drops orange oil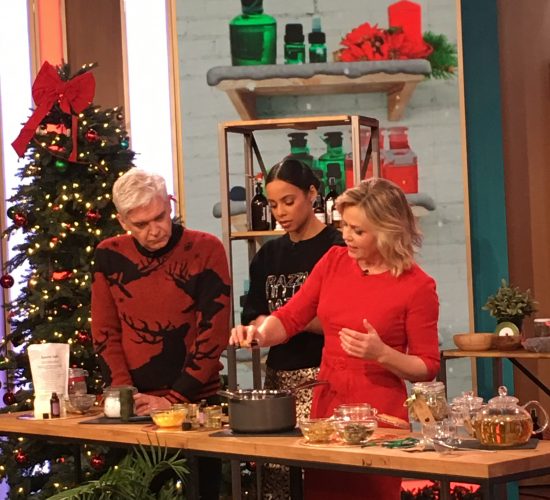 You might recognise this beeswax balm from when Liz made it on ITV's This Morning! It's the perfect pick-me-up to keep in your handbag: simply rub a little on your wrists to benefit from the invigorating orange oil and relaxing lavender. It's a great little stress-buster to keep with you. Follow our recipe to make your own.
Method
To prep:
Make a bain-marie by heating 1-3 inches of water in a saucepan and sitting a heat-proof bowl over the top of the saucepan. Make sure there is a gap between the water and the bottom of the bowl, and a slight gap between the bowl and the edge of the pan to avoid a build up of steam underneath.
Sterilise small glass jars and their lids by washing them with hot soapy water. Then, instead of drying them, place them upside down in an oven preheated to 120ºC for 15 minutes.
Over the bain-marie, melt together the beeswax and light oil and add in the essential oils.
Pour into sterilised jars and leave to cool and set. Add more essential oils to the surface of the jar to make more fragrant, if desired.
Loved this? Now read:

Everything you need to know about retinol