Kombucha and spiced-apple punch
Ingredients
1 lemon
1 large orange
1 litre of cloudy apple juice
2cm fresh ginger root, grated
2 cinnamon sticks
2 whole star anise
1 tsp ground nutmeg
1/2 tsp all-spice
1 tsp cloves
5-6 peppercorns
1 litre of chilled kombucha
To serve
Small cinnamon sticks (optional)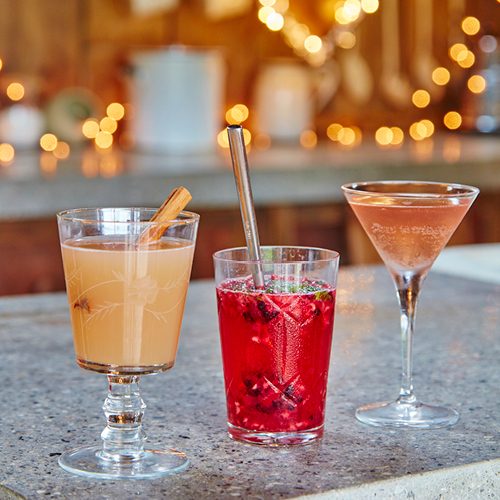 Take this Christmas party cocktail to the next level with spiced apple and kombucha – a gut-friendly 'wonder tea'.
Method
Zest the lemon and orange, then cut the fruits into quarters. Place all the ingredients, apart from the kombucha in a large pan. Heat gently and let it simmer for 20 minutes on a low heat.
Depending whether you like bits in your punch, filter using a sieve and leave to cool.
To serve, ladle the spiced apple juice into a cup and top up with kombucha Garnish with a cinnamon stick if desired.