Login to view this article
A few of our features and recipes are exclusive for our newsletter friends here at Liz Earle Wellbeing. If you'd like to join them, it takes seconds to sign up, it's completely free to do so, and you'll receive:
Instant access to all our website content
A personal 'My Wellbeing' page to save your favourite recipes.
A monthly newsletter where you'll be the first to find out about our exclusive offers, events and competitions.
Homemade lavender body scrub
Ingredients
1 cup granulated sugar
6 tbsp melted coconut oil (or light olive oil)
6 drops of lavender essential oil
1 tbsp dried lavender flowers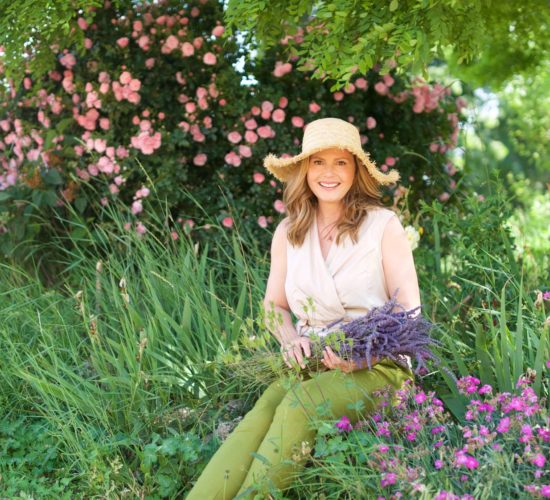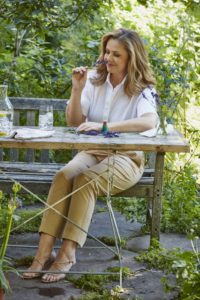 Liz says:
Lavender is one of my favourite ingredients to use in beauty. Known for its distinctive and heavenly scent, it also has a long history as a medicinal herb.
The name lavender comes from the Latin verb "lavare", which means to wash. It's thought the Greeks and the Romans liked to add it to their bath water, not only for its divine fragrance but probably for its soothing and calming properties too. Modern science proves they were on to something as there have been a number of clinical studies that have shown lavender can help to promote relaxation and sleep. Sleeping well helps speed up the process of skin cell production and renewal, plus the sleep hormone melatonin increases the activity of antioxidant enzymes to help protect against free radical damage.
One of my favourite ways to make use of dried lavender is to make up a soothing lavender body scrub, really good for this time of year when we want to make sure our arms and legs are looking soft and nourished, and a perfect exfoliator before fake tan.
Method
Simply add the drops of essential oil into your carrier oil, mix in the sugar, then gently sprinkle in the lavender flowers for some extra fragrance. Stored in a kilner jar in a cool place, this will keep for a month.
Rub gently onto your skin paying extra attention to any areas of dry or bumpy skin like elbows and knees. Rinse off in the bath or shower, but do take care as the oil may make surfaces more slippery.
Wellbeing Wisdom
Lavender is thought to aid relaxtion, and sleeping well helps speed up the process of skin cell production and renewal
The sleep hormone melatonin increases the activity of antioxidant enzymes to help protect against free radical damage