Liz's fabulous homemade face scrub
Ingredients
1 tbsp medium ground oatmeal
1 tbsp rose water
1tsp granulated sugar
1 tsp honey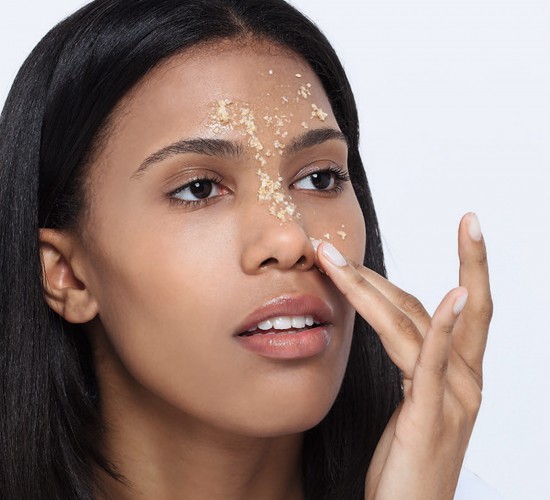 Liz writes:
Our skin is constantly renewing itself, as skin cells die off to be replaced by new ones. Every day we shed countless thousands of dead skin cells, while new plump skin cells are formed beneath the skin's surface. Dead skin cells can clog the pores and lead to skin looking dull and tired, so a gentle face scrub in addition to your regular cleansing routine can really help to instantly freshen the complexion. Young skin can take two or more gentle scrubs a week, but those with more mature skin are better off sticking to one.
There are plenty of face scrubs on the market, but you can make your own very quickly with ingredients from your fridge and store cupboard! This mixture makes a great weekly treatment to brighten all skin types. The oatmeal helps to soothe the skin, the sugar buffs dead skin cells and the honey has a mildly antibacterial effect. Try to use natural rose water made with real rose oil and not just a synthetic fragrance (it should say 'made with real rose oil' on the label).
Method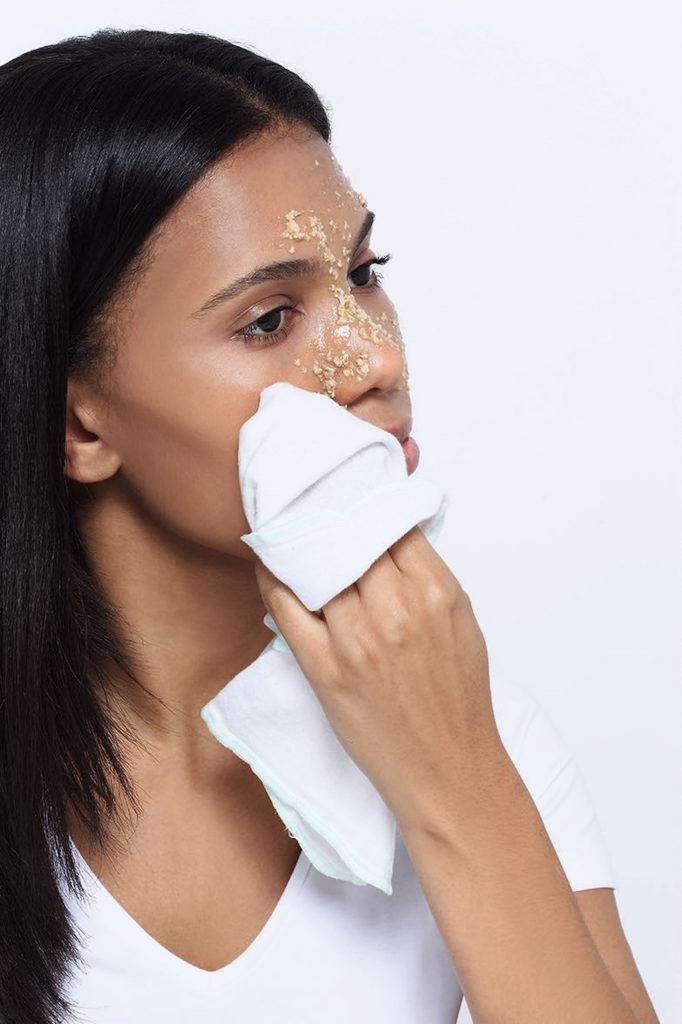 Mix all the ingredients together in a bowl until they form a gritty paste. Apply to clean skin using gentle circular movements with the fingertips. This should be easy to rub across the skin (without dribbling off!) but if you need to add more liquid to the mix, add the rose water, one teaspoon at a time, until the paste forms.
Focus on gently scrubbing around the nostrils, chin and forehead to dislodge dead skin cells and unclog pores. Skin cells are microscopic, so only the smallest amount of pressure is needed to dislodge flakes of dry, dingy skin.
Rinse the skin clean with warm water, and gently pat dry.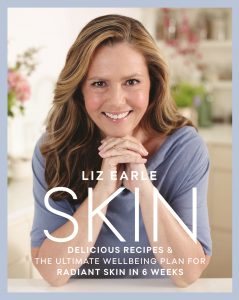 This is an exclusive extract from Liz's new book SKIN (published by Orion Spring) – order your copy today and start the ultimate wellbeing plan for radiant skin in 6 weeks.