Homemade face mask: Combination skin pack
Ingredients
1 tbsp finely ground oatmeal
1 tbsp live, plain yogurt
1/2 apple, finely grated
2 tsp fresh lemon juice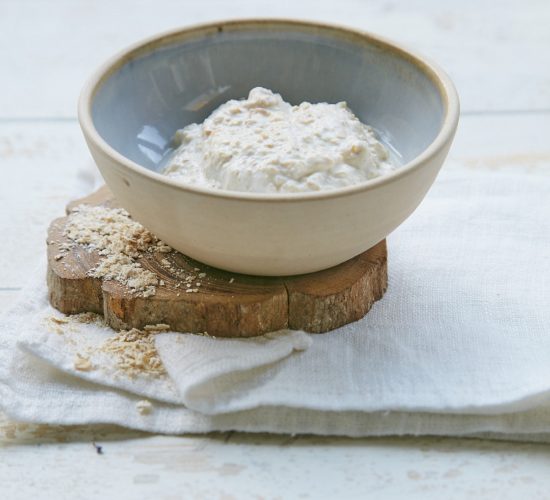 Liz writes:
This is a great homemade face mask, full of the tangy natural AHAs (alpha hydroxyl acids) found in many commercial skin peels. This recipe is best suited to combination skins as the enzymatic action of the fresh apple and lemon juice helps temporarily reduce the appearance of enlarged pores and also acts as a gentle exfoliant, dislodging dead skin cells and removing sebum build-up. The mask may also be useful for slightly irritated or blotchy skins, as the oatmeal has a soothing effect. Make sure the yogurt is 'live' and so contains acidophilus, as this type of beneficial bacterium is the most useful when it comes to cleaning up spots and pimples.
Method
Mix the oatmeal with the yogurt to form a paste. Add the grated apple and lemon juice and stir well.
Apply to clean, dry skin on the face and neck.
Relax for 15-20 minutes before rinsing thoroughly with warm water and patting the skin dry.
Wellbeing Wisdom
The enzymatic action of the apple and lemon will help temporarily reduce the appearance of enlarged pores and also acts as a gentle exfoliant
The mask may also be useful for slightly irritated or blotchy skins, thanks to the soothing effectof oatmeal