Win activewear from Asquith worth £500!
Top up your wardrobe with sustainable activewear that looks good and does good. One lucky winner will receive a £500 voucher to spend at Asquith!
Plus, two runners-up will also receive vouchers to spend at this luxury activewear brand, worth £200 and £50 respectively.
About your prize
We've three fabulous Asquith vouchers to give away:
First prize will receive a £500 voucher
Second prize will receive a £200 voucher
Third prize will receive a £50 voucher
About Asquith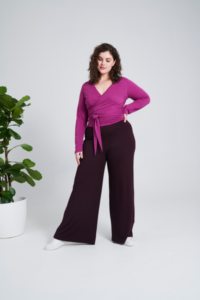 Whether planning to step up the exercise this year or just intending to lounge in style, choose a brand that is leading the way in sustainable clothing.
Originally known for its Pilates, yoga and loungewear, Asquith now offers a varied capsule collection of everyday lifestyle clothing. Think joggers, dresses, laid-back palazzo trousers and more. Of course, there's still plenty of choice when hitting the gym, from bottom-sculpting wonder leggings in a range of striking prints, to fabulously comfortable sports bras.
From the workout leggings to super-soft nightwear or cosy hoodies, everything the company designs is purposefully multi-functional, so you can mix it up with an everyday wardrobe. Soft and comfortable to wear, the pieces are also sustainable and durable – so better for you and the environment.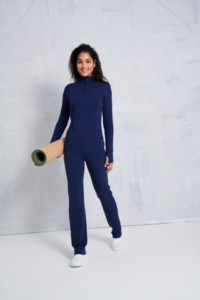 While most activewear is made with synthetic, chemical-laden fabrics Asquith clothing is the opposite of fast fashion – created with durable, eco-friendly fabrics that don't fade, stretch or pill, so last for years.
The Asquith supply chain supports responsible production, from raw materials to the finished clothes. There are no harsh dyes, synthetic fibres or polyester here, just natural fabrics like bamboo, organic cotton and the brand's own Bambor® fabric – a unique blend of organic cotton, bamboo and a small amount of Elasthane.
Bamboo itself requires no chemicals and very little water to grow, so is a natural alternative to manmade fabrics. The cotton is grown without pesticides, which reduces both water usage and water pollution. This also increases bio-diversity, so better for the soil and for the health of cottongrowing communities. The clothes themselves are made in factories in southern Turkey and India. These are approved by the Global Organic Textile Standard, the world's leading textile processing standard for organic fibres, ecological and social criteria, backed by independent certification of the entire textile supply chain.
One lucky winner can spend £500 on anything they like from the current Asquith collection. The second prize winner will get an Asquith voucher worth £200, and one runner-up will bag £50.
How to enter
Simply enter your details below for a chance to win this fabulous prize!
Win activewear vouchers from Asquith!
Terms & conditions
This competition is open to everyone except for Liz Earle Wellbeing and Asquith London employees and contractors (and their families), their associated companies, agents and anyone directly connected with the organisation, and operators of its brands.
Competition is open to UK and RoI residents aged 18 or over.
Entrants may be contacted by Liz Earle Wellbeing and Asquith London in connection with this offer, and will be asked if they wish to opt in to receive marketing communications from Liz Earle Wellbeing and Asquith London. We never share marketing data with anyone else and you can unsubscribe at any time. You can read our privacy policy here.
The winner's details will be shared with Asquith London so that they can arrange their prize.
A limit of one entry per person will apply.
No bulk, third party or automated entries are accepted.
No responsibility is accepted for any entries that are incomplete, lost or delayed or are unable to be handed in because of any technical fault or other reason.
The start date of the competition is 1st January 2023 and the competition will close midnight 28th February 2023.
Three winners will be selected at random after the competition has closed. The first person drawn will receive a £500 Asquith London voucher. The second person drawn will receive a £200 Asquith London voucher. The third person drawn will receive a £50 Asquith London voucher.
The winner may be requested to take part in publicity.
The prize is non-transferable and valid upon confirmation with Asquith London.
The prize cannot be exchanged for a cash prize and we reserve the right to replace the prize for one of equal value without notice.
The winner will be contacted via email by the Liz Earle Wellbeing team. If no response is received by the Wellbeing team from the winner within one week of our email, we cannot guarantee that the prize will still be available.
Liz Earle Wellbeing registered office: PO BOX 78349, London, SW11 9QU, United Kingdom