10 gifts to buy fitness fanatics for Christmas 2021
Want to help your loved ones stay fit, happy and healthy in the new year? We've rounded up all the best gifts to hide beneath the tree for fitness lovers this Christmas.
Whether your recipient is a lover of HIIT workouts or gentle yoga sessions, there is something here to suit every fitness lover's needs. Scroll on for 10 gifts they'll love to receive for Christmas 2021.
Christmas gifts for fitness fanatics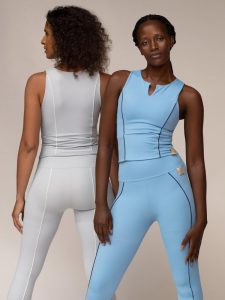 Lagatta was established after former athlete, Stephanie Reynders, and her mum, Dimitra, noticed a gap in the market for activewear for women over the age of 40.
We love Lagatta's butter-soft 'ultra high waist, ultra comfortable, ultra flattering' leggings, which come in four different colours. Our preference? Glamorous grey with chic white piping.
The stylish brand also holds sustainability at its core. Yarns for the collection are made from recycled from abandoned fishing nets in the ocean.
With all those sweat sessions at the gym, a luxe dry shampoo can save hair in between washes and is the perfect stocking filler. This option, from leading haircare brand Percy & Reed, promises a beautifully, just-washed look for when there's no time to shampoo.
The freshly-scented Turn Up The Volume dry shampoo contains a superfine natural cornflour powder to ensure there's no tell-tale white streaks left behind.
Enjoy 20% off with the code LIZLOVES at checkout (not valid on gift sets or bundles).
Find out more about Percy & Reed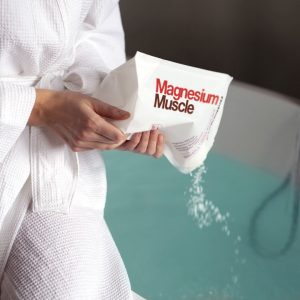 Magnesium is often touted as an essential mineral in exercise recovery, as it can help with tiredness and fatigue. Adding it into your post-workout routine can make the world of difference.
Coming in fully recyclable, planet-friendly packaging, BetterYou's Magnesium Muscle Bath Flakes combine an energising blend of magnesium, lemon and rosemary to help recharge and recover after exercise.
If your recipient only has a shower, the brand's Magnesium Body Butter can be slathered onto damp skin instead. Containing 15% magnesium oil, as well as shea butter, coconut oil, vitamin E and more, the nourishing balm will relax muscles and smooth skin.
And with our LIZLOVES code, you can get 15% off BetterYou.
Foam rolling can help to alleviate tightness and sore points, and the Casall Bamboo Tube Roll is another great gift choice for your eco-conscious gym goer.
Using it on the regular can also reduce the risk of injury and increase mobility by rolling the tube along each individual muscle groups. Check out the Body Coach's guide to using one here.
Made with 25% bamboo and rice husks using 50% renewable energy sources, Casall's roller is  a no brainer to us.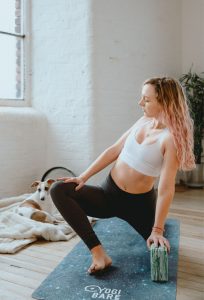 With travel opening up again, this lightweight Teddy mat is the ideal way to help yogis stick to their routines, wherever they might be heading.
We love the cosmic starry colourway made with non-toxic water-based inks and dyes. Weighing just 1.5kg means this mat is super lightweight. You can fold into a small square – around the same size as a jumper – when packing.
Its velvet microfibre surface becomes grippy under sweat and moisture, while the natural sustainable rubber helps grip it to the floor.
Yogis can also pop the Yogi Bare's exercise mats into the washing machine post-practice. It's a great option if your giftee loves a hot yoga session or two.
Sustainable footwear brand Veja uses eco materials, such as sugar cane, recycled polyester and rice waste, to create its beautiful products.
Designed to be highly versatile, the Condor 2 trainer is the go-to shoe for long runs, easy runs, and recovery sessions. It combines maximum comfort and a very secured feel, meaning it's a super reliable partner.
Coming in a whole host of different colour palettes, the Wellbeing team loves this understated neutral and pink option with a neon flash. At £135 a pop, it's not the cheapest gift option on our guide, but we think they're worth it.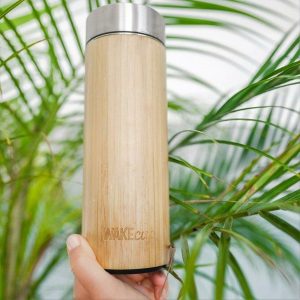 We've said it before and we'll say it again: hydration is key. It's essential to replenish fluids to swerve dehydration, especially post-exercise.
This stylish bottle, created by WAKEcup, is made from sustainably sourced bamboo and stainless steel, and comes with a double-walled inside to keep drinks super chilled for up to four hours.
Plus, 10% of WAKEcup's profits go directly to its eco charity partners, The Marine Conservation Society and Plastic Oceans. Both of these organisations are tirelessly campaigning around the devastation that single-use plastics cause for our oceans.
Resistance bands are a great piece of kit. The'yre lightweight and you can use them in even the tiniest of spaces. They can also work pretty much every muscle group and help to build muscle endurance.
This £12 eco-friendly option from M Life will help your recipient sculpt, stretch and work towards their fitness and wellbeing goals.
The sage-green, medium strength band is also made with non-toxic materials, too.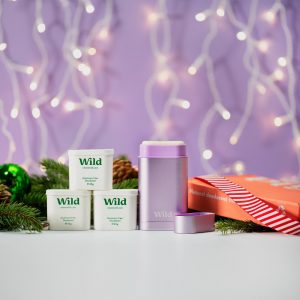 A good deodorant is a must-have in a gym goers bag to keep them smelling as fresh as a daisy, all day long. Wild has been making waves with its refillable cases and deodorants, with the brand on a mission to shake up the throwaway culture of bathroom cupboards.
The premise is simple: purchase a refillable case, and keep topping it up with the actual deodorant when it runs out.
It promises high-performing products made from natural ingredients that never compromise on convenience or efficacy.
Wild has three Christmas gift bundles this year, each with a different colour case and three natural deodorant scents.
There's nothing worse than battling with a pair of tangled headphones that fall out of your ears at every chance while you're trying to make your way through a tough workout.
The solution? Wireless headphones. Apple's latest launch comes with an all-new contoured design with a longer battery life than previous editions with up to six hours of listening time and wireless charging. They're also sweat and water resistant.
Find out more about Apple AirPods
Read more articles like this