Our pick of the best Christmas cards
While our plans for Christmas may be a little up in the air this year, a card is a wonderful way to spread some festive cheer. Charity Christmas cards are perfect for sending a loved one holiday wishes, while supporting your favourite cause.
From animals in need to supporting vital work overseas, we've selected our favourite Christmas charity cards to help you give back this festive season.
Our favourite charity Christmas cards
The Donkey Sanctuary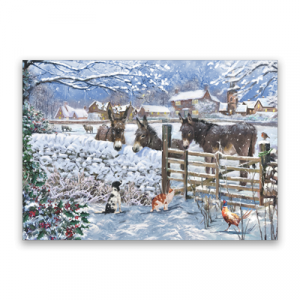 It's hard to resist the long floppy ears and soft velvety muzzle of a donkey. This Christmas, support donkeys all over the world by purchasing a Christmas card from The Donkey Sanctuary.
The Donkey Sanctuary has 10 sanctuaries around the UK and Europe, providing lifelong care to more than 7000 donkeys and mules. Along with this, The Donkey Sanctuary also works overseas to transform the lives of 1.8 million donkeys and mules in 38 countries. The organisation's work not only saves donkeys from abuse or neglect, but also helps to support the people who depend on them for their livelihood.
What's more, this fabulous organisation has a number of gorgeous charity Christmas cards. We especially love Winter on the Farm. This charming snowy scene features donkeys, a dog, a cat and pheasant meeting over a farm gate.
Buy Winter on the Farm Christmas Cards (pack of 10 for £3.95)
Battersea Dogs & Cats Home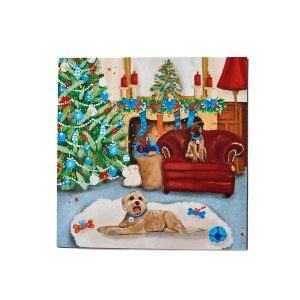 The charity Christmas cards from Battersea Dogs & Cats Home will win you brownie points with your dog-loving friends this year. The beautifully illustrated designs are sure to brighten up any mantle piece.
Battersea Dogs & Cats Home provides shelter to and rehomes thousands of cats and dogs each year.
The organisation has a number of charity Christmas cards available to purchase, so there's something to please both dog and cat owners. We especially love the sweet design of two pooches snoozing by a very festive fireplace.
Buy Christmas cards from Battersea Dogs & Cats Home (pack of 10 for £5.00)
Live Twice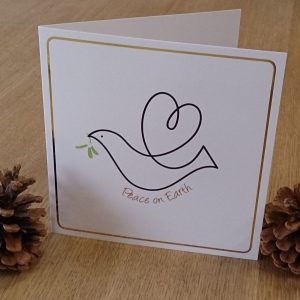 Live Twice is a charity founded by our very own Liz Earle MBE. The organisation is a 'second chance' charity, working with disadvantaged people of all ages regardless of race or religion. Live Twice's aim is to enable people to find a purposeful place in society, working with communities to put the compassionate principles of 'love your neighbour' into everyday practice.
Along with a number of beautiful Christmas decorations, Live Twice has a beautiful Christmas card to send to loved ones this year.
The simple yet peaceful design features a dove and feature gold foil for added festive cheer.
Buy Christmas cards from Live Twice (pack of six for £3.95)
World Horse Welfare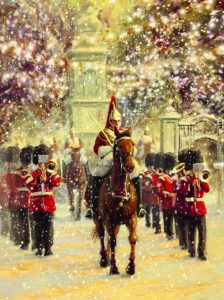 You can practically hear the brass band playing in this gorgeous design from World Horse Welfare. With festive lights, snow and the Household Cavalry, this charity Christmas card is sure to bring some festive cheer to all those who receive.
World Horse Welfare works in the UK and internationally to improve the welfare of horses. The charity works with governments, sporting bodies, veterinary professionals, horse owners and more to improve equine knowledge and welfare standards, transforming the lives of horses all over the world.
Buy Christmas cards from World Horse Welfare (pack of 10 for £3.95)
NSPCC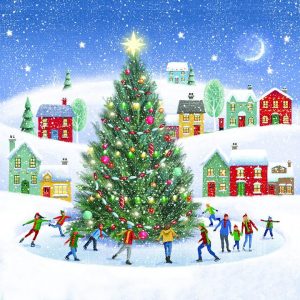 The NSPCC has a number of charming charity Christmas cards available this year. We particularly love this sweet design featuring a local community skating around a Christmas tree.
The cards are FSC-certified and are packaged in a biodegradable and compostable bag. The card is also made from carbon balanced board to offset its carbon footprint.
As one of the UK's leading children's charities, the NSPCC works to protect children against abuse. The organisation works with parents and schools to provide knowledge and support, while also directly supporting children through helplines and therapeutic services.
Buy Christmas cards from NSPCC (pack of 10 for £4.25)
Find more Christmas inspiration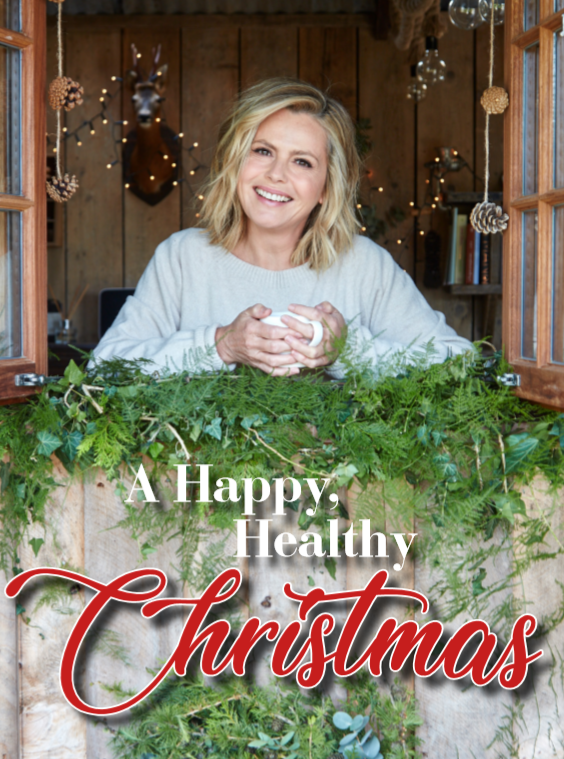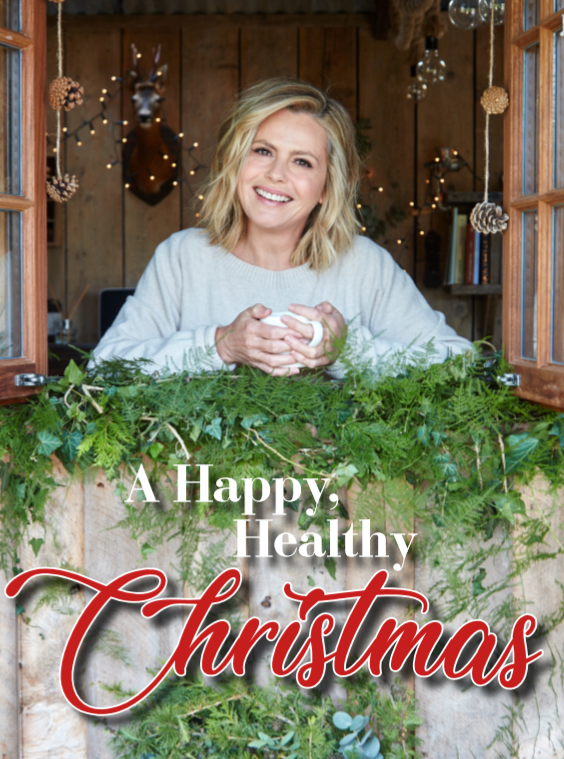 Discover more inspiration for your festive table with our Christmas e-book, A Happy, Healthy Christmas.
From party fare, festive feasts and Boxing Day treats to mocktails kombucha cocktails, mulled wine and more, there's a recipe to see you through the festivities.
Download A Happy, Healthy Christmas for £4.99
Read more articles like this