Our favourite DIY craft kits
We're increasingly seeking screen-free pastimes to calm cluttered brains and soothe square eyes from the comfort of home. Here at Liz Earle Wellbeing we've selected our top DIY craft kits for all ages. Discover how to get creative in your downtime while helping to support small British businesses.
CAST Bespoke Jewellery Making Kit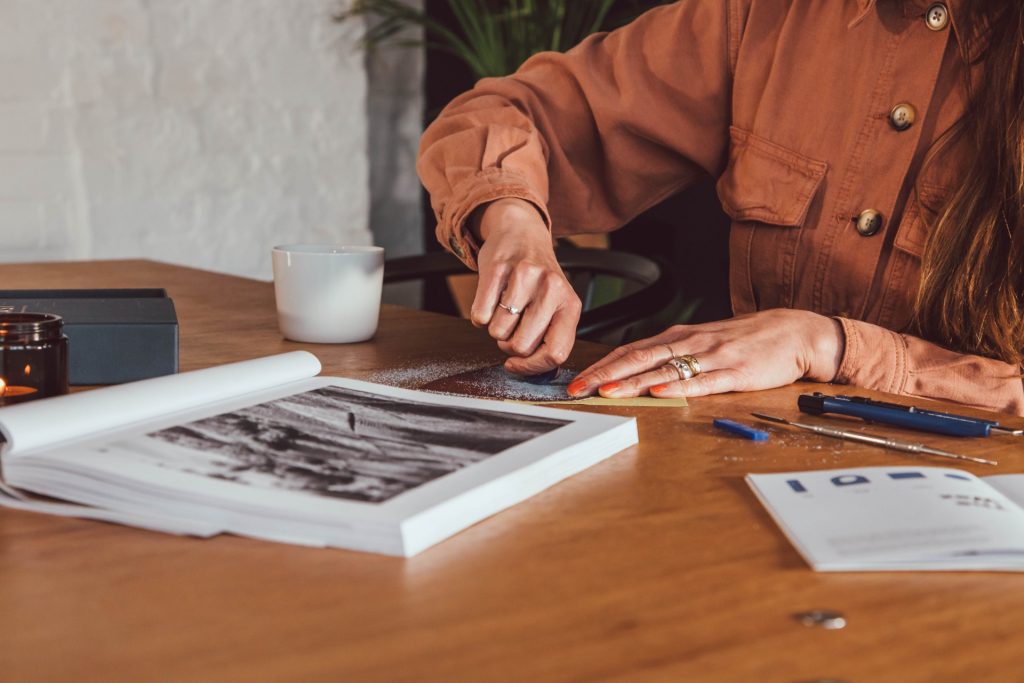 CAST Bespoke Jewellery was founded by Birmingham-based silversmiths James and Luke Cottingham. This family duo want to bring the creative experience of jewellery making to your home. After buying a kit, you're sent a stylish set of tools and some wax shapes in your ring size. The next step? Getting creative.
There's no right or wrong way to create your ring. With plenty of how-to tutorials on the CAST website, you'll soon be inspired. From sanding, carving and melting, discover an infinite number of ways to make your bespoke piece. Once completed, pop the mould into the post back to CAST. Each piece is cast by the expert, family-run workshop. You'll receive your finished piece of jewellery to treasure for life in two to three weeks.
Top tip: Use the code LIZLOVES to receive 15% off your order.
True Grace Candle Making Kit
The True Grace candle making kit is a fabulous pastime and gives you the opportunity to make gifts for others that are practical, as well as pretty. True Grace created candle-making kits to support the business throughout lockdown. The kit comes with clear instructions and all the equipment you need to make six candles. Each candle-making kit features True Grace's top three best-selling scents including; the floral Moroccan Rose, the deep Portobello Oud and the fresh and airy Seashore. Watch Liz in the video above as she creates her very own candle.
Top tip: Use the code LIZLOVES to receive 10% off your order.
The Ultimate Cheese Making Kit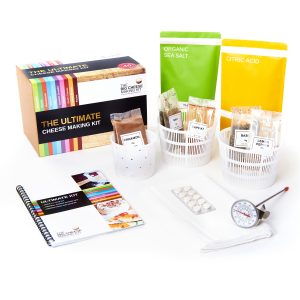 Fancing expanding your culinary skills? Try your hand at cheesemaking. This brilliant kit means you can make 10 different cheeses across 40 batches. The kit lasts for well over a year, so you don't need to make them all at once!
From fresh mozzarella to homemade feta, there are plenty of different recipes for you to try. Founder Ailsa Proverbs was awarded an MBE for her services to the food industry for creating these kits. The kit comes with all the ingredients you need, including herbs and spices so you can get creative with different flavours. The only thing you need to supply is plenty of organic full-fat milk.
Top tip: Use the code LIZLOVES to receive 15% off your order.
Visit the Big Cheese Making Kit website
Pot Heads Postal Pottery Kit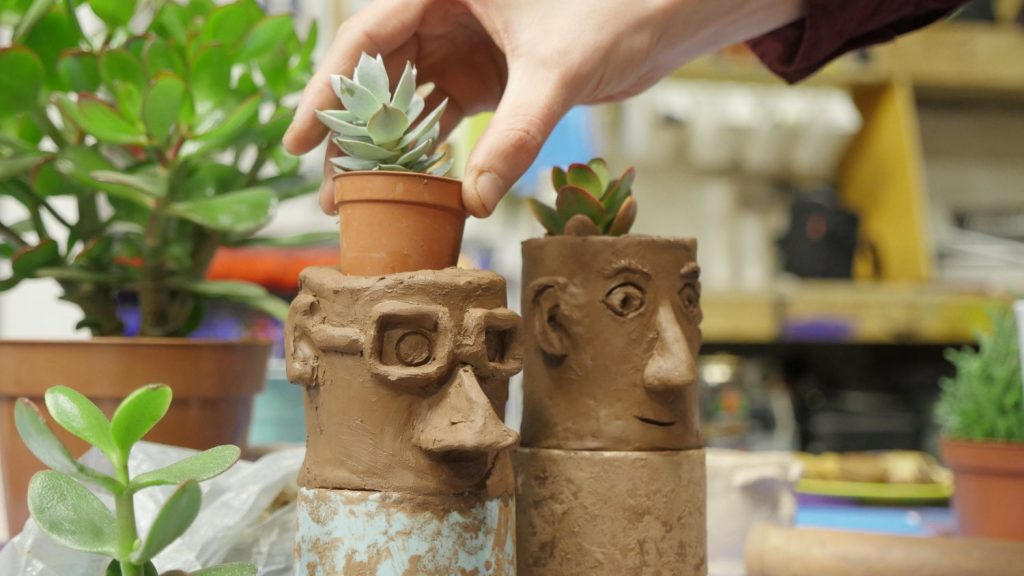 There is nothing like playing with cool wet clay to soothe your head and fit in some time for mindfulness. These fantastical planter kits are the creation of Bristol-based community artist Tasha Bee. She wants to bring the joy of pottery to homes across the UK during lockdown. Get in touch with your silly side by creating your very own ceramic head, finished off with a botanical hairdo. You'll receive everything you need by post (including your own little plant!). Watch the step-by-step process from a YouTube video with Tasha to create your own unique character with airdrying clay. A great activity for the whole family to enjoy.
Top tip: Use code LIZLOVES for £5 off your order.
Visit the Pot Heads Pottery website
Conscious Craft Original Den Kit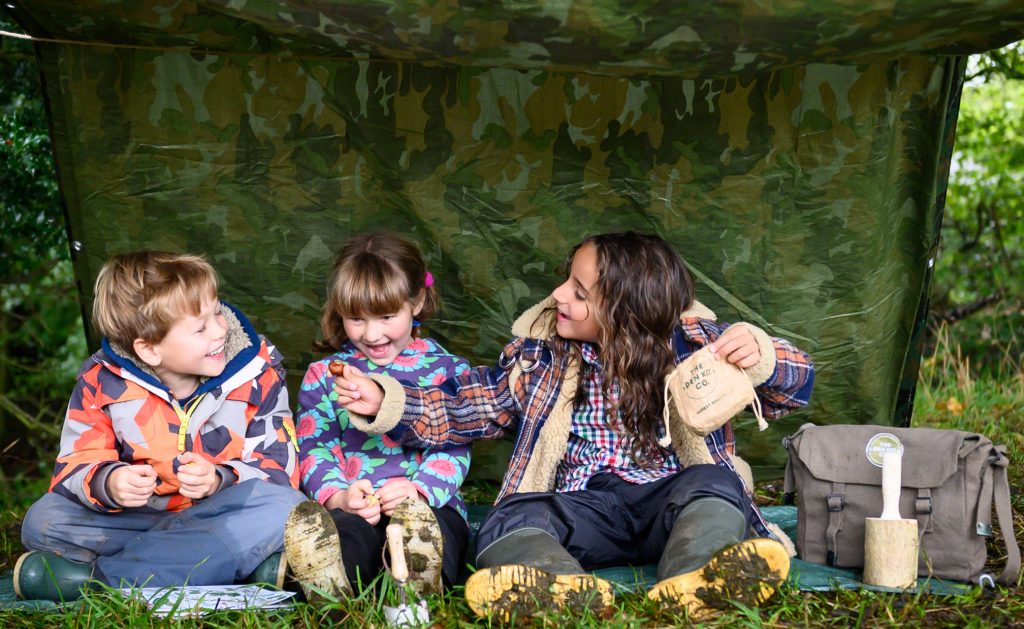 Conscious Craft's British Woodland den kit will ignite a sense of adventure! Inspire the kids and get them out in the great outdoors. This kit allows your children to create their very own woodland hideaway by providing them with the tools to create a camouflaged tarpaulin shelter. The kit also comes with an illustrated identification and fact sheet to help kids learn all about native woodland species. It even comes with a collecting sack to encourage your child's inner forager.
Top tip: Start a book of leaf collecting to encourage your child to find different species and treasure them.
Visit the Conscious Craft website
Craftacular Plastic free Wildlife Garden Kit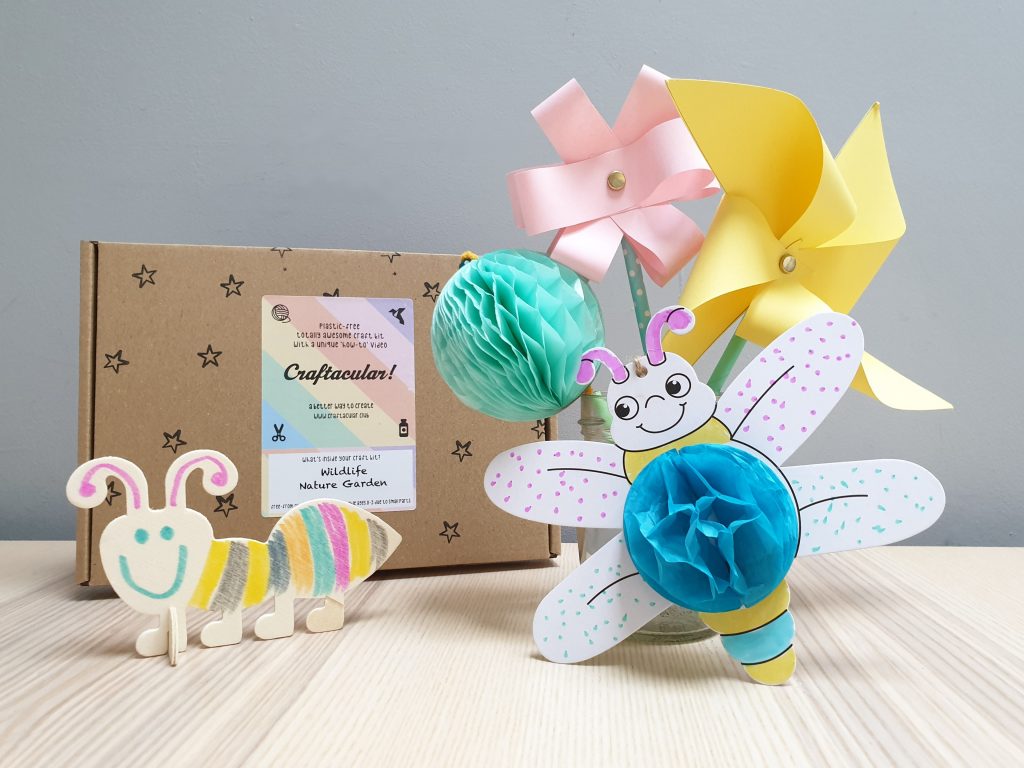 If you're looking for an eco-friendly craft kit to keep your little one occupied, then this one by CraftacularClub is just the ticket. London-based founder Amy Dodero wanted an alternative craft option for her young children that wasn't laden in plastic. This kit is 100% plastic-free. From the corn-starch clear bags to the biodegradable tape, you won't need to worry about unnecessary waste. The kit allows children to create their very own wildlife garden at home, from wooden painted bugs, to paper daffodils.
Top tip: Don't forget to get a bright mix of pens and paints for your little one to get decorating with.
Visit the Craftacular Club website
Read more articles