Discover our collaboration with Mighty Brew Kombucha!
We're delighted to announce a brand new and very special collaboration. We've teamed up with our friends at Mighty Brew Kombucha to bring you the Liz Earle Wellbeing Blush Rose Kombucha.
This premium and organic drink is completely alcohol-free and is perfect for celebratory summer picnics and long, warm evenings with friends. Specially matured to enhance its champagne-like qualities, this refreshing kombucha is bursting with the subtle, naturally sweet tones of fragrant rose and fresh raspberry. What's more, this sensational sparkling drink is teeming with gut-friendly goodness to support your wellbeing through summer and beyond.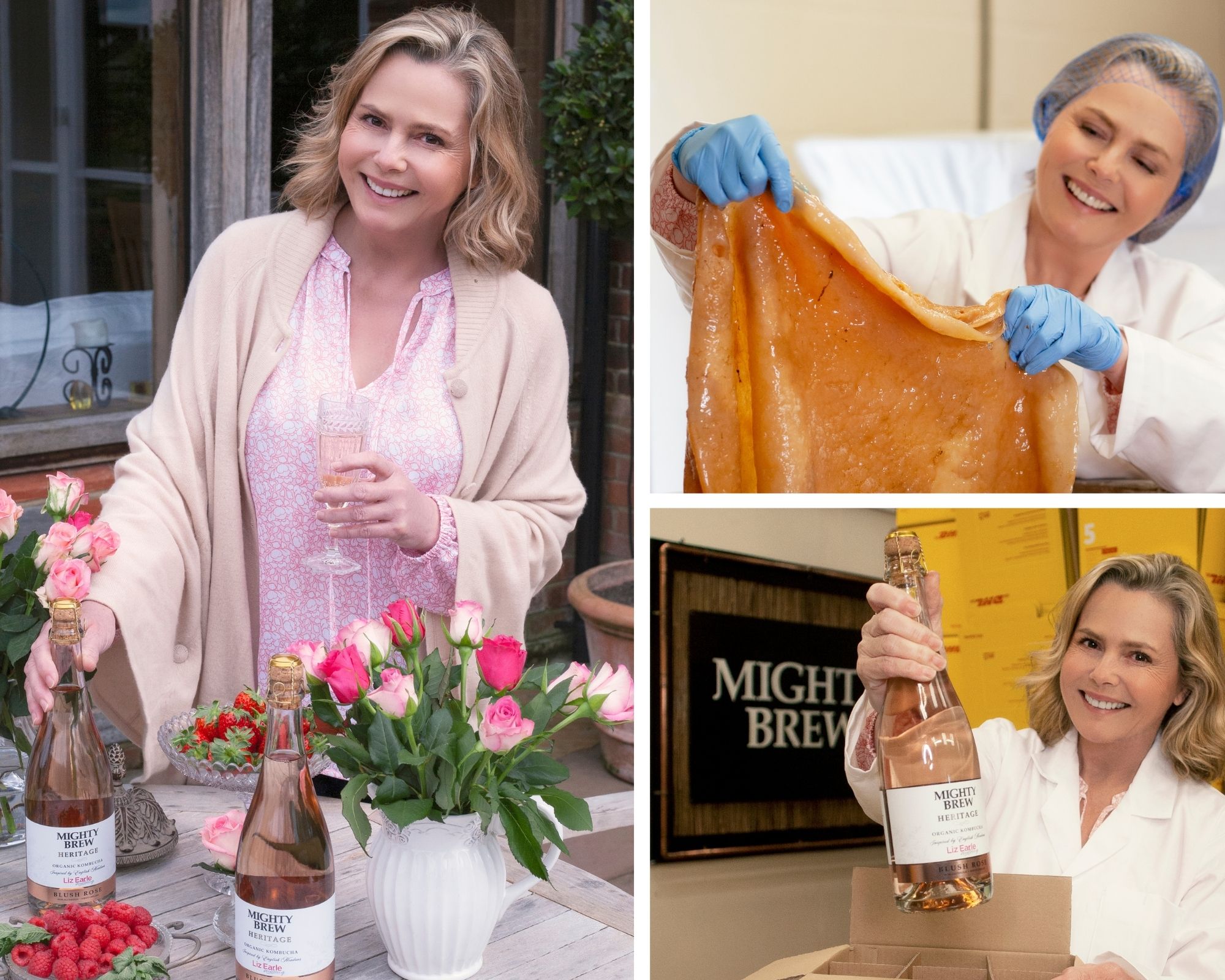 Mighty Brew Kombucha is a family-run brand based in Hampshire. Each bottle of the Liz Earle Wellbeing Blush Rose Kombucha is fresh from the Mighty Brew farm. Liz has been on-hand throughout the brewing process – even overseeing the farm's giant scoby!
Single bottles cost £11 each, or enjoy a saving of £12 when you buy a case of six bottles for just £54. Enjoy free p&p on all orders over £35.
Plus, use the code LIZLOVES at checkout to enjoy 10% off all Mighty Brew products.
Order your Blush Rose Kombucha today and get popping those corks!
Discover our favourite kombucha cocktail recipes