Send cheer to loved ones with these lockdown gifts  
Looking for lockdown gifts to treat those you love? Whether they've got a birthday coming up or just need a boost, everyone's in need of a pick-me-up right now.
Although we can't see most friends and family in person, there's plenty of inventive ways to cheer them up from afar – and support some smaller businesses at the same time!
We've rounded up the best easy-to-send lockdown gifts, guaranteed to brighten anyone's day.
Lockdown gifts to spread cheer
Brighten the room with a gorgeous bouquet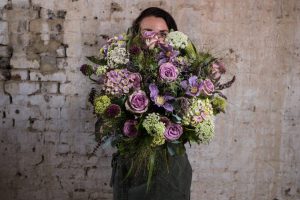 Flowers are always a welcome way to show someone you're thinking of them. We love the bouquets from The Fresh Flower Company.
Full of seasonal blooms, these bouquets are perfect for adding a pop of colour to the home. The Winter Rose Posy is especially gorgeous and features a mixture of vintage-coloured roses along with a selection of delicate garden flowers.
Enjoy 10% off your order at The Fresh Flower Company by entering the code LIZLOVES at checkout.
Find out more about The Fresh Flower Company
Treat them to a box of coffee shop goodies
Anyone missing their usual coffee run will rejoice at receiving one of these gorgeous hampers from GAIL's Bakery. Featuring fresh pastries, spreads and more, each giftbox is thoughtfully curated to recreate one of your favourite morning or afternoon experiences.
We love this Breakfast in Bed Hamper, which comes complete with a bag of ground House Blend Coffee, freshly-squeezed orange juice and everything else needed for a chilled weekend morning.
The Bake At Home kits are also a great alternative for anyone with kids. Options include cinnamon buns and afternoon tea, and will make a fun family activity.
Find out more about GAIL's Bakery
Boost their mood with a personalised candle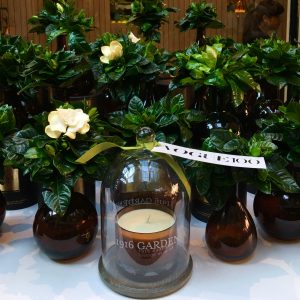 Send your loved one a gift during lockdown, while enjoying a fun crafting activity. The Home Candle Workshop from True Grace is a wonderful way to make beautiful personalised gifts at home.
Choose from some of True Grace's most popular scents. We especailly love Moroccan Rose and Portobello Oud. They're sure to fill the home with the most beautiful aroma. Plus, certain scents have the power to boost mood or ease anxiety – it's the gift that keeps on giving.
Enjoy 10% off your order at True Grace by entering the code LIZLOVES at checkout.
Find out more about True Grace
A crafting kit to stave off boredom
Keeping boredom at bay is essential during lockdown. However, with most of our usual hobbies exhausted, many of us appreciate a helping hand finding new ones.
This Pottery Kit from Sculpd comes with everything you need to sculpt, carve, paint and seal your own pots at home. The clay is air-drying and there's enough for two people. Perfect if someone else in the household wants to join in the fun.
Hawthorn Handmade's needle felting kits for beginners are another great alternative. We love this Baby Penguin option, but other animals include a Barn Owl, Whale and Diplodocus.
Likely to be more of an embroidery enthusiast? This DIY starter kit features an adorable floral pattern and is perfect for any novices.
These gifts are especially great for someone who lives alone or is self-isolating from their household.
Enjoy a pamper at home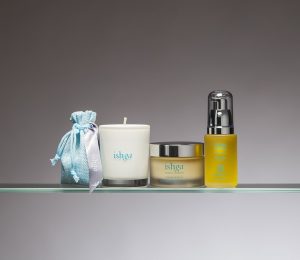 Anyone missing their usual beauty treatments will love ishga's Spa at Home Collection. This organic skincare brand uses Hebridean seaweed extract, a rich mineral extract with antioxidant and anti-ageing properties, as the star ingredient in its natural formulas.
Featuring bath salts, an organic body oil and a Hebridean sea salt scrub, this set will give your loved one all the essentials for a relaxing night off.
Even better, enjoy a 15% discount across your entire order with the code LIZLOVES at checkout.
A new plant for green thumbs
Although many took up gardening in the first lockdown, it's been a little too cold to do so at the moment. An indoor plant is a great way to give your friend or family member similar benefits.
Research shows that houseplants not only improve air quality, but also reduce stress and anxiety. Options like potted lavender, aloe vera or a snake plant are great choices for the bedroom, while herbs such as basil and rosemary will work wonders in a kitchen space.
This option is especially great for someone who lives alone. Caring for plants isn't just a fun activity – it may also reduce loneliness. In fact, GPs have been prescribing plants and gardening for this reason.
Forest London has a host of gorgeous houseplants to choose from. What's more, the team at Forest hand pick easy-to-care-for plants and will teach you how to look after them at home. Based in East Dulwich and Deptford, Forest offers a free potting service and will match your plant with a suitable pot or planter.
Enjoy a 10% discount at Forest London with the code LIZLOVES.
Find out more about Forest London
Give the gift of organic wine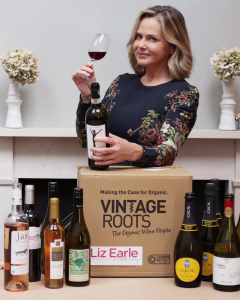 Let's be honest, many of us have needed the odd glass of wine to get through lockdown! Now that Dry January's over, treating a loved one to the Liz Earle Wellbeing Organic Wine Box is sure to go down well.
Not only is organic farming and viticulture better for the planet, but as the wine tends to contain fewer additives like sulphites, rumour has it you get less of a hangover as well.
The result of a collaboration with award-winning organic drinks supplier Vintage Roots, this box features a selection of Liz's all-time favourite reds, whites, pudding wines and more. Plus, with twelve bottles included, this gift will reduce the need to go out to the shops.
Find out more about the Liz Earle Wellbeing Organic Wine Box
Letterbox brownies that give back
Brownies have a knack for brightening days, and Luminary Bakery's spread even more joy than usual.
This social enterprise is designed to offer disadvantaged women the opportunity to build a future for themselves through baking. Through courses, work experience and paid employment, Luminary Bakery aims to break cycles of poverty and violence.
Plus, the bakery's selection of brownies is nothing short of delightful! We particularly love the Valentine's Day-themed Raspberry and White Chocolate option. Gluten-free and vegan brownies are also available.
Find out more about the Luminary Bakery
A subscription to a mindfulness app
Mindfulness and meditation apps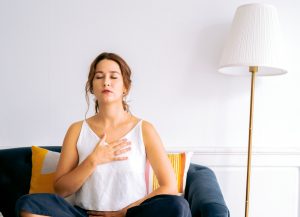 like Calm have been invaluable tools for many this year, so a premium membership is sure to be appreciated.
Whether you opt for the one-year or lifetime membership, your loved one will enjoy access to more than 100 guided meditations, as well as the entire Sleep Stories library, exclusive music tracks and more.
Find out more about a Calm Premium Gift Subscription
Read more articles like this
Words: Tilly Alexander
Please note, on some occasions, we earn revenue if you click the links and buy the products, but we never allow this to bias our coverage and always honestly review. For more information please read our Affiliate Policy.