What to do in the garden in January
January in the garden may be cold, but there are still jobs to do to ensure it is bursting with life come spring. And, if you're hoping to introduce more exercise and healthy foods into your diet this January, perhaps your garden is the place to start.
Gardening is a great form of exercise. Even basic garden maintenance, such as weeding, can burn up to 300 calories an hour. And once you get into spading and lifting, you've just introduced weight-bearing exercise.
If you have your own vegetable plot, hopefully in January it will have produced some hearty winter vegetables ready to be picked. If not, now is the time to start sowing. Here are our top activities to keep your green fingers busy in the garden in January, including tips from our regular gardening columnist, Sarah Raven.
Make a home for wildlife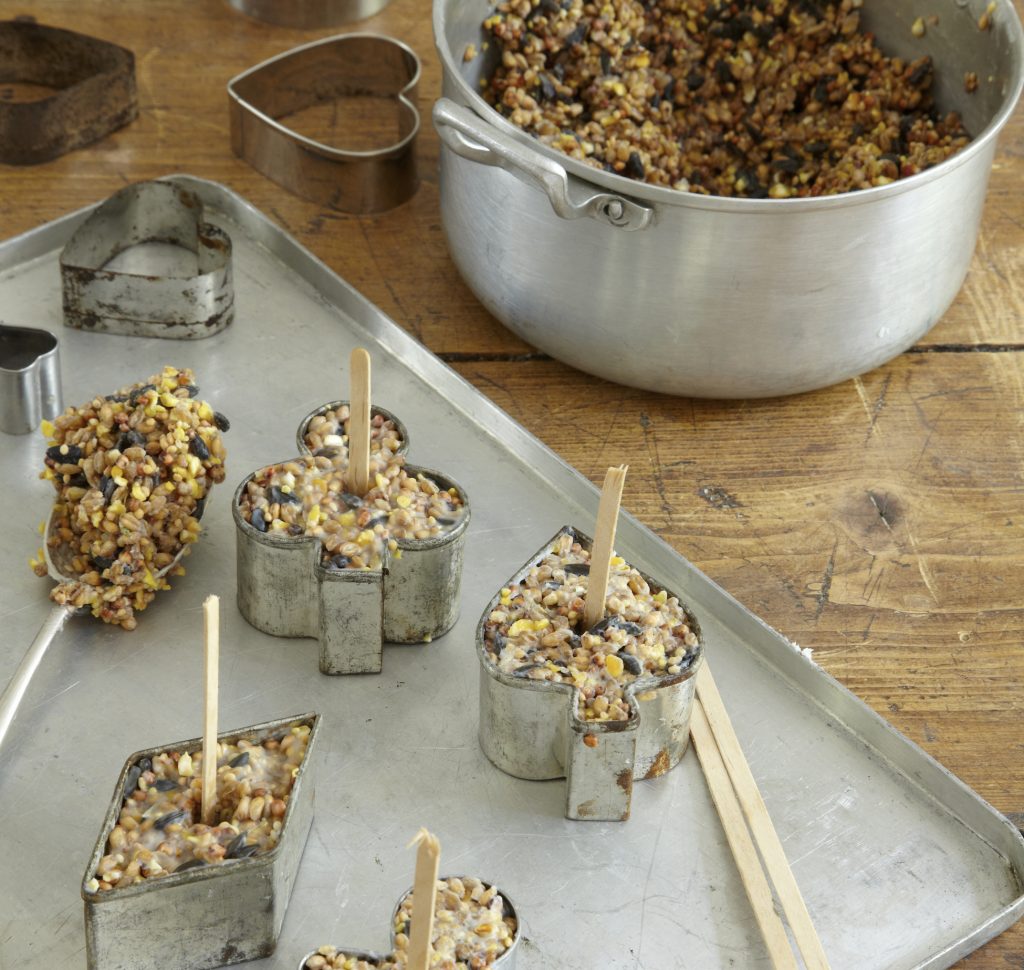 Winter can be a particularly tough time of year for our animal friends, but there are a number of ways you can welcome wildlife into the garden in January.
Providing food in the forms of fat balls and bird seeds is an easy way to offer sustenance to our winged friends – our bird feeders are great fun to make.
Shallow bowls of water will keep wildlife hydrated, just ensure these are clear of ice on frosty mornings. Plus, line the bowl with a floor of pebbles that's slightly steeper on one side if you're worried about animals slipping in. It'll give them an easy means of escape!
Log piles make a wonderful home for bugs and insects, or make your own bug hotel with our step-by-step guide. It's a great activity to get the kids involved with on a weekend too.
Plant your tomatoes
Sarah Raven recommends planting your tomatoes in January, as they're slow to grow so will benefit from being planted early. She recommends a propagator set to just over 20°C, if you have one. But the gentle heat of a centrally-heated room will do the trick if not.
"If I had to choose just two varieties, I'd go for the mini cherry 'Sungold' and a big, fat 'Black Krim' (proper name 'Noire de Crimée')," says Sarah. "'Black Krim' is a weird colour, which my children used to say looked like a bruise, but it's juicy, tender and has the strongest tomato flavour."
Not only are home-grown tomatoes tastier than those bought from the shop, they're also better for you, as Sarah explains,
"Raw tomatoes are a rich source of vitamins C, A and E, as well as the mineral manganese," continues Sarah. "Commercial greenhouse crops, grown and picked not fully ripe, have been recorded as having a third of the vitamin C level of tomatoes ripened on the vine outside."
Sow flower seeds
Winter is a great time to sow geraniums from seed so they're ready to be planted out into position after the last frosts in May. They'll pay you back with colour throughout the summer months right up until the first frosts appear in winter.
Rhodochiton, a versatile plant with beautiful bell-shaped hanging flowers, blooms all summer long and also does well from being sown towards the end of winter.
They need to reach a certain height before they flower so early planting gives them a headstart. These do brilliantly in pots as a trailer or climbing up a trellis in a sunny spot. They may also overwinter if planted in a greenhouse.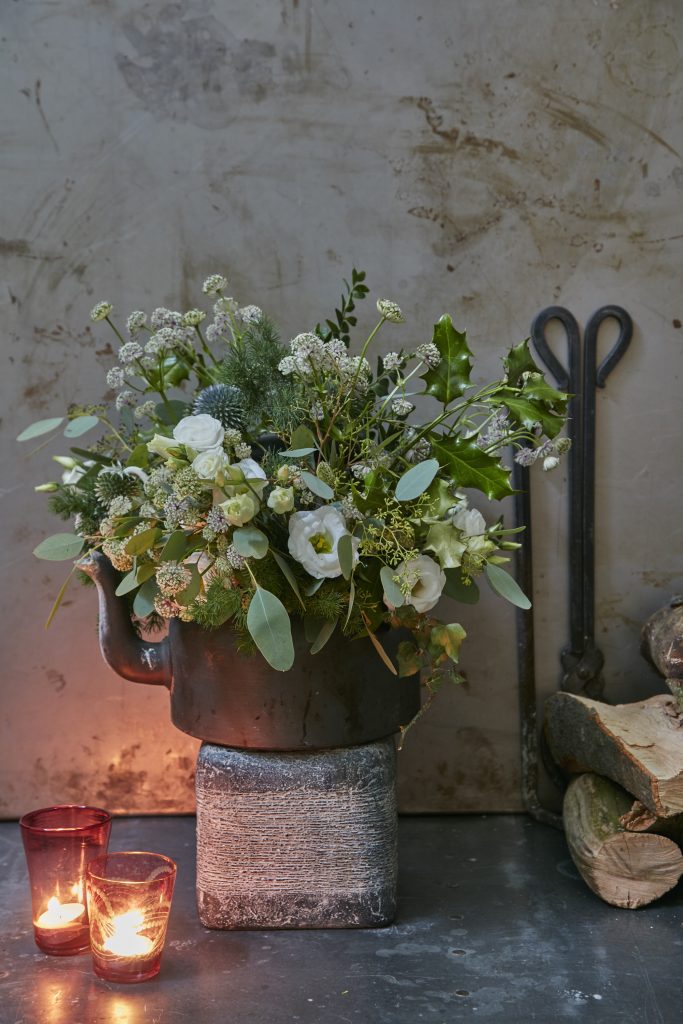 Fill your vases
Hopefully, if you planted them in the autumn, you'll have winter-flowering pansies bringing a welcome splash of colour to your garden. Pick a few stems and place in colourful vases to brighten up dark corners indoors.
But it's not too late to plant some now to flower in the spring. They'll take a little while to flourish as the spring temperatures improve.
Enjoy root vegetables
The best winter produce often comes deep from the earth. There's nothing better than hearty root vegetables that'll keep you nourished through the colder months dug straight from the vegetable patch.
Vitamin A-rich swede and carrots are great to harvest at this time of year. Kale is also in season all the way through from September to April. Well-known for it's health benefits, it's packed with vitamin K, iron and potassium to boost our immune systems.
If you're really lucky you'll have some Jerusalem artichokes ready for picking. These are packed with high levels of gut-loving prebiotic fibre inulin and make a wonderful alternative to potatoes.
Enjoy 15% off seeds
Liz Earle Wellbeing readers can receive 15% off Sarah Raven seeds from now until 29th February 2020.
To claim your 15% off seeds by visiting sarahraven.com or calling 0345 092 0283 and quoting offer code LE20JF.
Read more articles like this