How to pick the best Christmas tree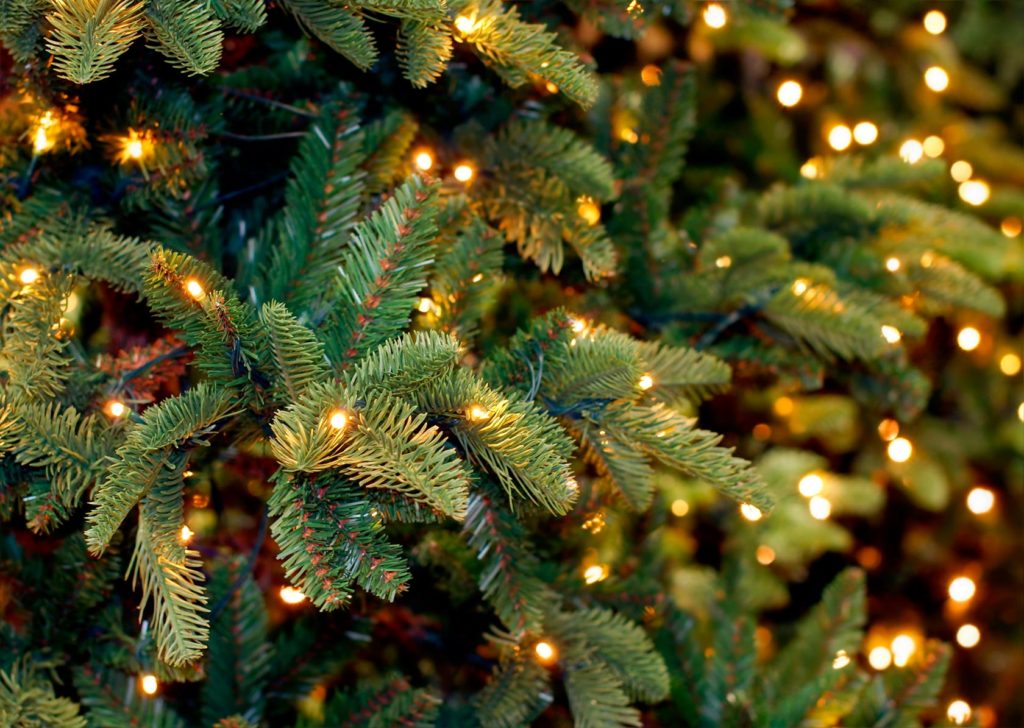 Putting up the Christmas tree is one of the highlights in the run up to the festivities. In fact, Britain now decorates around eight million Christmas trees each year.
Despite our love for them, a staggering 90% of these trees end up in landfill – despite nationwide recycling schemes.
The good news is that you can definitely do your bit when it comes to choosing a tree. We've put together our guide to help you pick the best Christmas tree, with tips for mindfully disposing of your tree once the festivies are over.
How to choose a Christmas tree
Pick your tree wisely, from a farmer or seller who has complete transparency and knows what they're doing.
Buying local and heading to a Christmas tree farm means you can often handpick your tree, safe in the knowledge of where it's grown. It's also worth finding out the farm's sustainability policy too. For example, if new trees are planted for every one chopped down.
Christmas trees grow in a nine-year harvest cycle, so they're as much of a crop as wheat, but with a slower rotation period.
How to dispose of your tree
One thing we often forget is how to properly dispose of our Christmas tree – it's tempting to throw it away or leave on the pavement in the rush to clear up after a hectic Christmas.
Take the time to discover where your nearest Christmas tree recycling point is. This way you can ensure it will be shredded and used as compost, instead of ending up with the other estimated 160,000 tonnes of Britain's abandoned Christmas trees.
Rent a Christmas tree
If you'd rather not have a cut tree at home, renting a living Christmas tree is a great option. Not only will it last longer (and avoid the dreaded needle-dropping) but it's also good for our health too, with trees absorbing carbon dioxide and emitting oxygen – literally clearing the air inside the home.
Many companies across the UK rent Christmas trees and when the 12 days of Christmas are up, most can be returned. Alternatively, you can buy a potted tree and replant it in your garden for next year.
What about plastic trees?
Plastic Christmas trees, sometimes thought of as the 'greener' option, are usually made overseas. These cost plenty of precious fossil fuels, both in their making and transportation (often from China). They can also cause pollution in their production and disposal – and most are unrecyclable.
It's much better for the environment to take advantage of renewable resources from the many evergreen leaves and berries in season. Alternatively, branch out and try a different species of tree instead of the traditional fir.
Try a different type of tree
If opting to buy a different species of tree to decorate, our wellbeing favourite is a potted bay in the shape of a small Christmas tree. Not only does this look fantastically festive, but you can use the leaves for cooking throughout the year ahead.
To find your local Christmas tree this year, visit Pick Your Own Christmas Tree.
Loved this? Read on here:
Wellbeing Wisdom
Having a real tree is good for our health, as they absorb carbon dioxide and emit oxygen
Research recycling options so your tree doesn't end up among the 90% abandoned to landfill