Make a Christmas wreath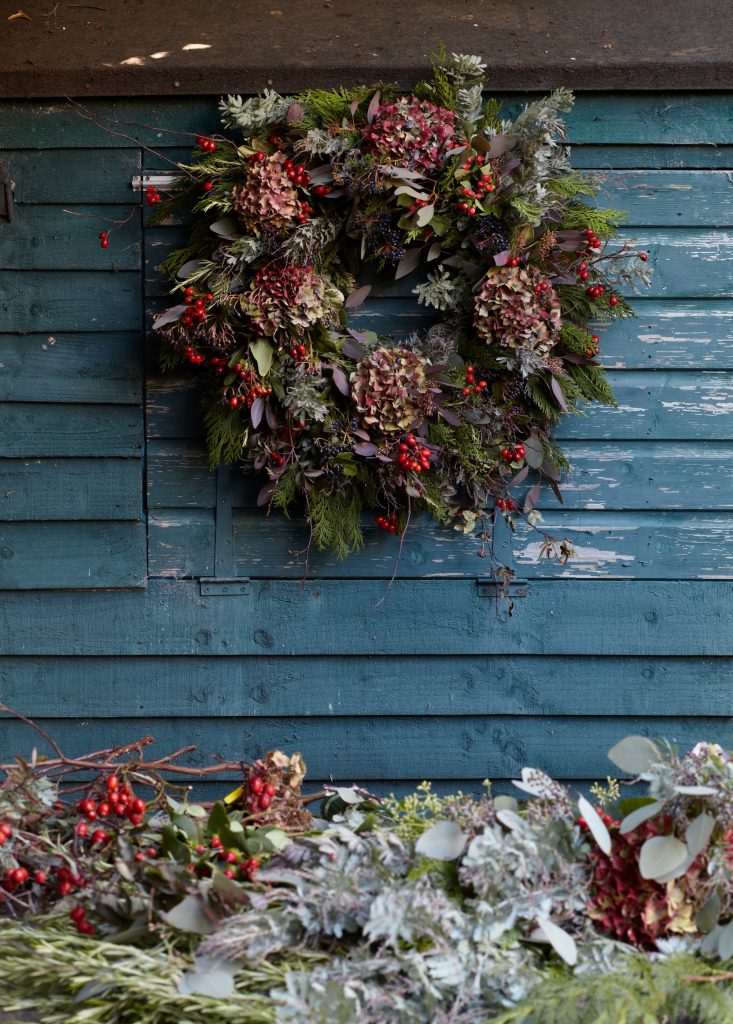 Wondering how to make a Christmas wreath?
It can seem a challenge when faced with nothing more than a wire frame and some bunches of pine, but have no fear as we've put together our top tips for making your own Christmas wreath.
Your design is really up to you, but we love adding dried flowers for their dramatic effect. We've used hydrangea heads in this guide, but you can also experiment with roses and even glittered crab apples.
Hanging your Christmas wreath
Consider when you're likely to hang your Christmas wreath before you start crafting as you may need to make extra preparations to keep it looking fresh.
If you're hanging your weath early on in the season, bear in mind that it'll need to last several weeks before Christmas and into the New Year.
A moss base will help to keep your plants looking fresh. You can buy sack moss or sphagnum from your local florist or garden centre. All you need to do then is wire handfuls of it to the frame.
The materials you'll need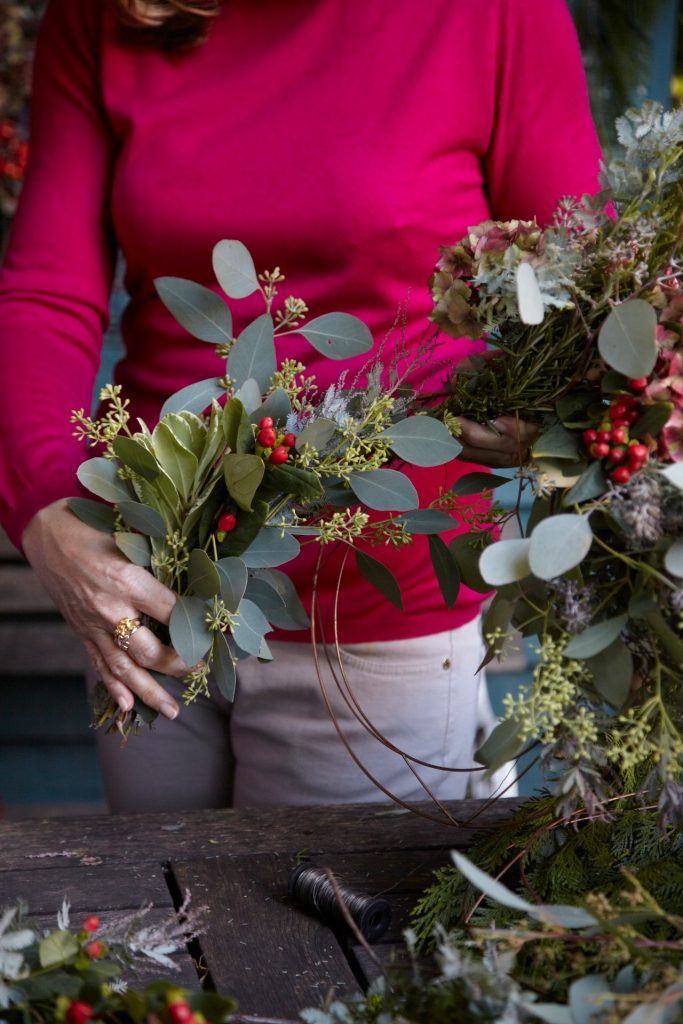 25cm raised wire wreath frame
Scissors
6-7 big pine bunches
Eucalyptus
Extra foliage, such as myrtle berry, mimosa, holly and ivy
5-7 stems hypericum berries
7 stems dried English hydrangeas
Gauge wire (thicker than reel wire and comes in pre-cut lengths)
Extra decorations, such as wax flowers, pinecones, dried orange slices, cinnamon sticks, glittered berries, black peppercorns, dried roses, crab apples
How to make a Christmas wreath
Cut the pine and eucalyptus into 10-15cm long pieces. Snip off any naked bits. Trim the other plant material to the same length.
Make a small posy using a stem from each of the piles. Use reel wire to fasten the stems together securely.
Use more reel wire to fix the bound stems to the wire frame. Make up another bunch in the same way and lay it over the first bunch so the stems of the previous bunch are hidden.
Carry on in the same way, but start to vary your bunches. Add in hydrangeas at regular intervals, plus any other decorative elements you are using on your wreath, such as hypericum berries.
At regular intervals, place your wreath flat and check that the overall design is working, and think about what you are going to add next. Odd numbers work best and you must always aim for balance.
When the wreath is almost completely covered and you come to the final bunch, position it in such a way that the foliage from the first bunch you attached will hide the final wiring point.
To make a hook, take two long gauge wires and bend them into a hook shape. Locate the top of your wreath and pierce the gauge wire through from the back and around the outer ring of your frame. Bring the hook up a the back and secure with a twist.
Find more Christmas inspiration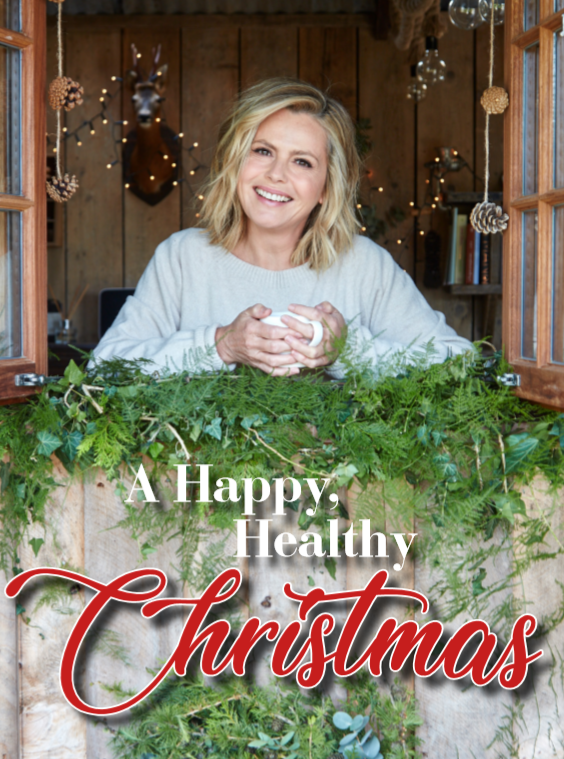 Discover more inspiration with our Christmas e-book, A Happy, Healthy Christmas.
From party fare, festive feasts and Boxing Day treats to mocktails kombucha cocktails, mulled wine and more, there's a recipe to see you through the festivities.
Download A Happy, Healthy Christmas for £4.99
More craft ideas