How to make dried orange Christmas decorations
Looking for the perfect Christmas craft? Look no further than our simple how-to for making your own homemade Christmas tree decorations.
Made from dried orange slices, they're a natural and rustic way to decorate your tree. What's more, they couldn't be easier to make and will fill your home with a gorgeous festive scent.
How to make homemade Christmas tree decorations

You will need
Organic oranges
Sharp knife and chopping board
Baking tray and rack
Cocktail stick
Thin ribbon or string
For extra decoration: glitter, star anise and glue (optional)
Method
1. Cutting across the middle, slice the oranges 1cm thick and discard the ends. Mop up any excess juice on the orange slices with kitchen towel or a cloth.
2. Lay the slices onto an oven rack (not onto a tray as they will stick), put into a very cool oven at 110°C/225°F, leaving the oven door slightly ajar. Leave in the oven for a few hours to dry out, checking on them regularly and turning them over so they dry evenly and don't stick to the rack. If they start to burn or go brown, turn the oven down.
3. Once the peel is hard and the flesh is completely dry, remove from the oven and leave to cool. (Smaller orange slices may dry out faster and need to be removed from the oven before the larger ones.)
4. Once cooled, use a cocktail stick to poke a hole in the orange flesh next to the peel, then thread a 20cm length of ribbon/string into the hole, pushing the ribbon through with the toothpick. Tie the ends of the ribbon together to form a loop.
5. For extra decoration, glue whole star anise to the centre of the slices or add a little glitter to the peel. Alternatively make a garland by threading lots of slices onto a longer piece of ribbon – beautiful hung around pictures, mirrors, a mantelpiece or the tree itself.
Find more festive inspiration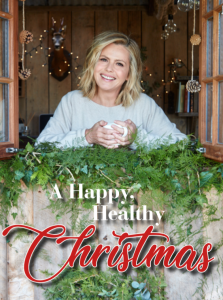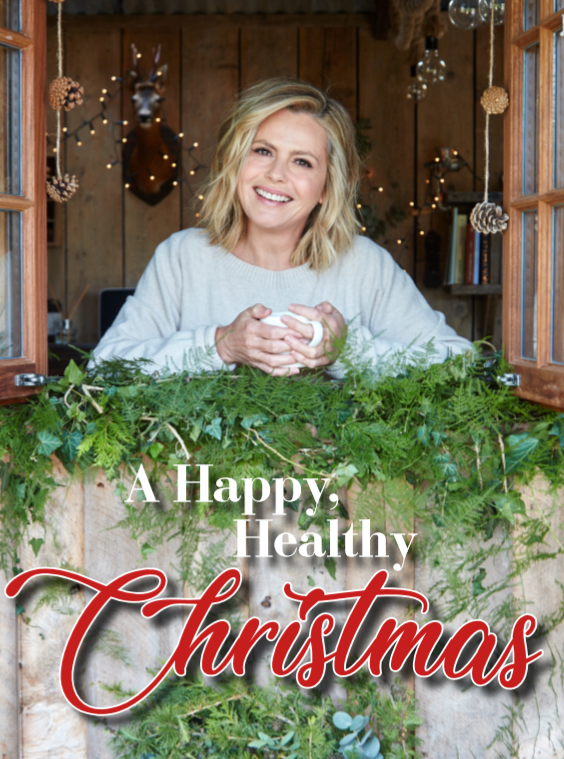 Step inside Liz's 75-page guide and enjoy 40 tempting festive recipes, with everything you need for your ultimate Christmas countdown. From festive foods and feasts, gut-friendly party fare and Boxing Day treats, enjoy Christmas with a wellbeing twist.
Liz explains how to make holiday decorations and homemade gifts for the ultimate personal touch. Plus discover the best drinks to serve family and friends – from mulled wine to mocktails, kombucha cocktails and more. It's your go-to guide for surviving the season stress-free!
Download A Happy, Healthy Christmas
Read more features like this