Win a £500 Sansom Reed voucher
One lucky reader will win a £500 voucher to spend at Sansom Reed!
Treat yourself to an array of fashion, lifestyle and home products. It's the perfect opportunity to get ahead with your Christmas shopping!
About your prize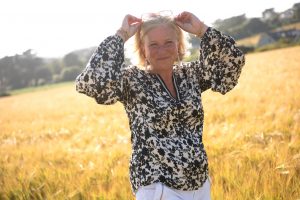 You will receive a £500 voucher to spend at Sansom Reed on:
Clothing
Shoes
Jewellery
Bags
Accessories
Home products
Lifestyle gifts
About Sansom Reed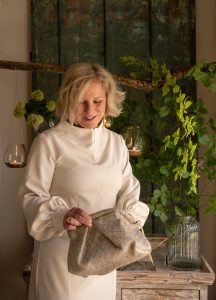 Sansom Reed is one of our go-to brands at Liz Earle Wellbeing. Liz has been a supporter and wearer of the brand for a long time. You may have spotted her sporting a number of dresses, along with fabulous shoes and accessories. Liz's daughter, Lily, is also a big fan of Sansom Reed's beautiful headbands.
In short, the brand is female founded, conciously sourced and brings together comfort and personality with effortless style.
Sansom Reed is a multi-brand boutique that sources items from all over the world for wardrobe, homewares and lifestyle. With selections that are constantly evolving and many limited edition lines, there is always something new to discover. Each season, Sansom Reed creates its own line pieces, tweaking and learning from what customers want. Plus, the Sansom Reed team is on hand to help with sizing, styling and increasing ideas of ways to wear.
Find out more at sansomreed.com and follow on Instagram at @sansom_reed.
How to enter
Simply enter your details below for a chance to win a £500 voucher from Sansom Reed!
Terms and conditions
This competition is open to everyone except for Liz Earle Wellbeing and Sansom Reed employees and contractors (and their families), their associated companies, agents and anyone directly connected with the organisation, and operators of its brands.
Competition is open to UK and RoI residents aged 18 or over.
Entrants may be contacted by Liz Earle Wellbeing and Sansom Reed in connection with this offer, and will be asked if they wish to opt in to receive marketing communications from Liz Earle Wellbeing and Sansom Reed. We never share marketing data with anyone else and you can unsubscribe at any time. You can read our privacy policy here.
The winner's details will be shared with Sansom Reed so that they can arrange their prize.
A limit of one entry per person will apply.
No bulk, third party or automated entries are accepted.
No responsibility is accepted for any entries that are incomplete, lost or delayed or are unable to be handed in because of any technical fault or other reason.
The start date of the competition is November 1 2021 and the closing date for entries is November 30th 2021.
Five winners will be selected at random after the competition has closed and will each receive a £500 voucher from Sansom Reed.
The winner may be requested to take part in publicity.
The prize is non-transferable and valid upon confirmation with Sansom Reed.
The prize cannot be exchanged for a cash prize and we reserve the right to replace the prize for one of equal value without notice.
The winner will be contacted via email in December by the Liz Earle Wellbeing team. If no response is received by the Wellbeing team from the winner within one week of our email, we cannot guarantee that the prize will still be available.
Liz Earle Wellbeing registered office: Beech House, Bank, Lyndhurst, Hampshire SO43 7FD, United Kingdom