Competition closed: Win a stay on a luxury women's wellbeing retreat!
Win a stay on a luxury women's wellbeing retreat!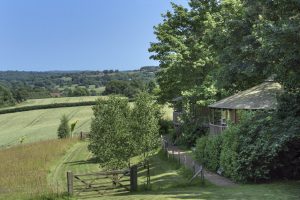 One lucky winner will enjoy a three-night wellness retreat, complete with yoga, meditation and delicious, wholesome food.
The retreat, hosted by women's wellness specialists, We Are Nutrition and Jess Horn Yoga, is aimed at helping women to master their hormonal wellbeing and is ideal for those experiencing perimenopausal and menopausal symptoms.
About your prize
One winner will receive:
A double room ensuite for three nights
Soothing yoga and meditation programme
Sound bath healing sessions
Delicious meals prepared by a top in-house chef, along with snacks, teas and coffee
Nutrition workshops specifically for perimenopause and menopause
About the retreat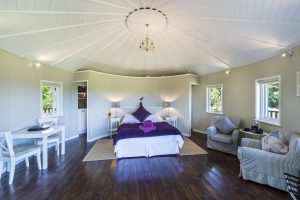 The women's wellbeing retreat, from Tuesday 10th May to Friday 13th May 2022,  is based at Fair Oak Farm Country Estate, a stunning Grade II Listed Sussex farmhouse nestled in a 12-acre estate in the Sussex countryside.
As part of the retreat, our winner will enjoy access to a range of yoga and meditation classes with experienced yoga teacher, Jess Horn. Each class is tailored to help manage and ease some of the symptoms associated with perimenopause and menopause, such as anxiety and mood imbalance.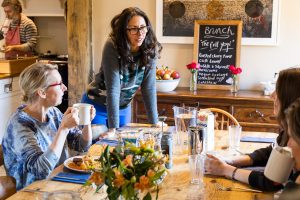 Alongside the yoga and meditation, our winner will also enjoy access to fascinating nutrition workshops. Each workshop has been designed to help women navigate menopausal symptoms – from brain fog and fatigue to hot flushes and weight management. These workshops are a fantastic opportunity to learn new strategies, while sharing experiences with a supportive group of like-minded women.
There will also be plenty of free time between classes and workshops, giving you the opportunity to relax, explore the stunning estate, or make lasting friendships with the women on your retreat.
Terms & Conditions
This competition is open to everyone except for Liz Earle Wellbeing and We Are Nutrition and Jess Horn Yoga employees and contractors (and their families), their associated companies, agents and anyone directly connected with the organisation, and operators of its brands.
Competition is open to UK and RoI residents aged 18 or over.
Entrants may be contacted by Liz Earle Wellbeing and We Are Nutrition and Jess Horn Yoga in connection with this offer, and will be asked if they wish to opt in to receive marketing communications from Liz Earle Wellbeing and We Are Nutrition and Jess Horn Yoga. We never share marketing data with anyone else and you can unsubscribe at any time. You can read our privacy policy here.
The winner's details will be shared with We Are Nutrition and Jess Horn Yoga so that they can arrange their prize.
A limit of one entry per person will apply.
No bulk, third party or automated entries are accepted.
No responsibility is accepted for any entries that are incomplete, lost or delayed or are unable to be handed in because of any technical fault or other reason.
The start date of the competition is March 1st 2022 and the closing date for entries is March 31st 2022.
One winner will be selected at random after the competition has closed and will each receive a three-night stay at the women's wellness retreat, hosted by We Are Nutrition and Jess Horn Yoga, on Tues 10th– Fri 13th May 2022. The prize includes all meals, plus snacks, tea and coffee. Transport to the retreat is not included. Treatments are not included as part of the prize.
The winner may be requested to take part in publicity.
The prize is non-transferable and valid upon confirmation with We Are Nutrition and Jess Horn Yoga.
The prize cannot be exchanged for a cash prize and we reserve the right to replace the prize for one of equal value without notice.
The winner will be contacted via email in April by the Liz Earle Wellbeing team. If no response is received by the Wellbeing team from the winner within one week of our email, we cannot guarantee that the prize will still be available.
Liz Earle Wellbeing registered office: Beech House, Bank, Lyndhurst, Hampshire SO43 7FD, United Kingdom